Among Us is a multiplayer game about sleuthing, accusations, and murder that's recently shot to fame. In light of this new found stardom, Innersloth, the developer of the multiplayer hit, revealed that it has canceled Among Us 2 to focus on improving the original game. Among Us has already been out for two years. So, it probably came as a surprise to the Innersloth team when it suddenly shot to the top of the Steam charts in recent weeks.
The news of Among Us 2 being canceled was shared in a developer blog, which revealed Innersloth had already been working on ideas for the sequel. The main reason for the development of a sequel was that the codebase of Among Us was not built to add so much new content. Therefore, the decision to develop a new game with new code was an obvious choice.
However, with the surprising jump in player numbers, Innersloth wants to support the lively Among Us community and improve the game as much as possible. All the content that was planned for Among Us 2 will be put into the original. This means the developer will need to rework the core code of the game, but it will be worthwhile.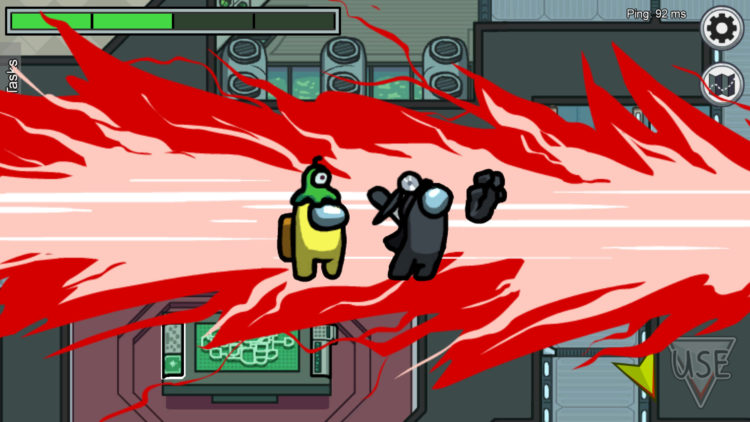 Coming soon to Among Us
Innersloth hasn't said what all this new content coming to Among Us is just yet. However, it has shared some improvements currently being made to the game. First and foremost are the servers. The massive influx of players caught Innersloth off-guard, so they're still working furiously to solve the server issues. There's no ETA for a fix, but the team is confident the servers will continuously improve.
Support for colorblind players is also on the way. Innersloth will add additional identifiers for players and color-based tasks, which also creates the potential for more colors to be added to the game – for tasks and players.
The most exciting reveal from Innersloth is that there is a new stage in the works. The developer has only just begun designing the stage, so there are no details yet. However, it has decided the stage will be Henry Stickmin themed.
The final reveal on the developer blog is that a Friends/Accounts System is in development. Innersloth needs to prioritize other aspects of the game, so this feature is a long ways off.
If you have yet to check out Among Us , it's available on PC through Steam for $5.00 USD.