Among Us has dramatically increased in popularity in recent weeks. So much so, that the developers decided to cancel the sequel to focus on the original game. In Among Us, you take on the appearance of a small bean-sized character. Accordingly, you may want to do some customization to change your color and access other cosmetics such as hats. Also, you are able to customize your character name in Among Us before every match. Both of these options can help conceal your identity even further in a match.
To customize your Among Us character, you will have to interact with the laptop on the table in the pre-game lobby. This is the same laptop that is used to alter the game settings. Once you click on the laptop, select the customize tab. Here, you can select the color of your character's skin, as well as browse headgear and pets. Although you will have to pay for some cosmetics such as pets, there are some free options in terms of hats and skins. All you have to do to equip the item is click on it. Once you are finished, close out the laptop and get ready to start the game.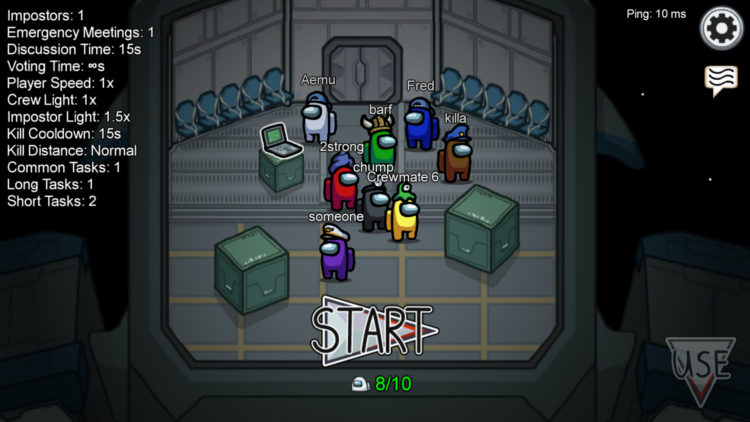 Conceal your Among Us identity from your friends
Next, to further confuse the group, you can change the name of your newly customized character. When you first enter the online menu, you will see a box at the top of the screen where your name is displayed. Clicking on this box will allow you to edit your display name which will be shown in the match. There is no limit to how many times you are able to change your display name. Perhaps you may want a different in-game identity with every match. This may cause even more chaos in the murder mystery game as it adds the extra challenge of trying to work out who is who.