Respawn Entertainment's seasonal updates for Apex Legends always revolve around a new Legend, and season eight is no different. That focus applies to the trailers too, and as Fuse is a bit of a throwback character, so is the season eight gameplay trailer. Expect corny voiceovers and cheesy fire effects in a video you could definitely describe as, rad.
It even starts out in a classic aspect ratio too, forgoing the modern nature of widescreen viewing. Once Fuse himself is introduced though, gameplay kicks in and we move to a more modern perspective. Here, Fuse introduces himself and his moveset before we get another '90s throwback, fireball video transitions baby!
Anyway, with all that '90s nonsense out the way, Respawn moves on to tell us about what's actually coming in season eight. Aside from the new Legend himself, there's Lifeline's Bad to the Bone skin, Bangalore's Radical Action skin and a new reactive weapon skin for the Longbow rifle.
In another throwback, the new weapon addition is a cowboy classic. The 30-30 Repeater is exactly that, a lever action rifle that'd look right at home in Clint Eastwood's hands. Let's hope we're as efficient as him when we use the new Apex Legends gun in season eight.
Should I stay or should I go?
Now, with the last season eight trailer we spoke about the King's Canyon map being in ruin. That's now been revealed as Obliterated King's Canyon, a new version of the classic map. It seems that developer Respawn can't stop removing, tweaking and adding this one into Apex, and Obliterated is its latest form. There's a new theme in play with slight layout and route changes, and we're interested in how Obliterated King's Canyon will play.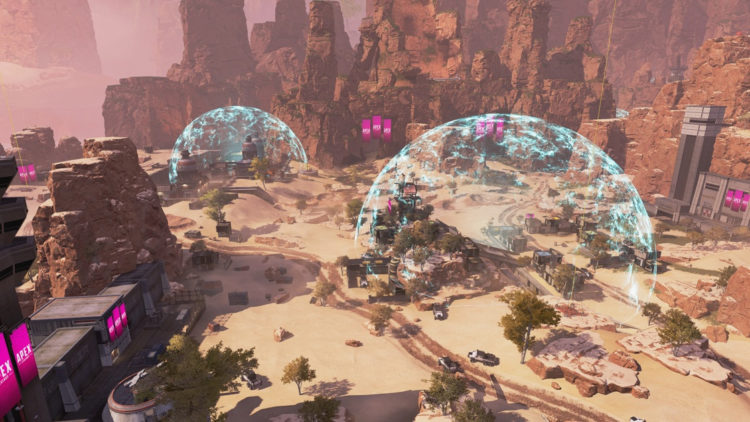 The trailer closes out with a big focus on Fuse. It seems that Respawn is going full steam ahead with the character then, even with the surrounding controversy. He looks fun to play at least.
Season 8 Mayhem goes live in Apex Legends on February 2.