Apex Legends Season 4 launched just last week with a new legend, a shattered World's Edge, and new weapons to mess around with. In the past, Respawn Entertainment has usually paired new seasons with limited-time modes and events to fit different seasons or holidays. Unsurprisingly, they're doing the same thing here.
Today, Respawn and EA officially announced the first event for Season Four: Valentine's Day Rendezvous. This will feature the return of duos mode, as well as some new, Valentine-themed cosmetics. It begins on February 11 and will last until February 18.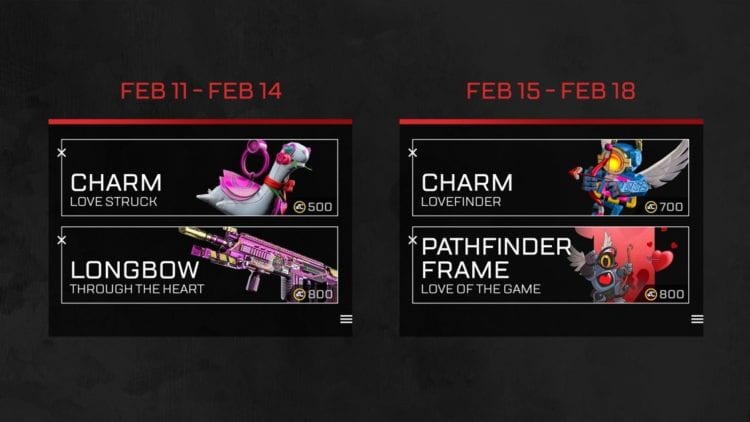 Charming
Valentine's Day Rendezvous will provide players with a new Valentine's 2020 badge when they log in during the event. It will also give them a "Double Up" XP boost when they squad up with a friend. Additionally, we will see the return of the "Through the Heart" Longbow DMR skin and the "Love of the Game" banner from the very first Apex Valentine's event. These will even come at discounted rates!
You'll find two new charms in the game as well: Love Struck and Lovefinder. If running around with a cupid arrow wielding Pathfinder on the side of your LSTAR isn't enough to motivate you to slay out, I'm not sure what will.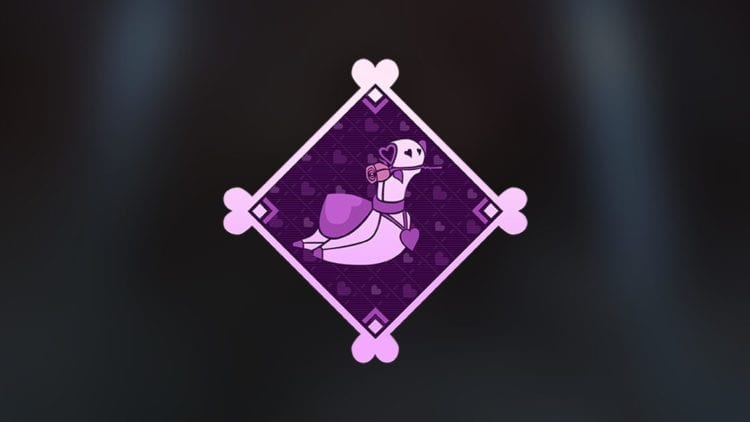 Duos
While new skins and charms are always great, the most exciting part about this for many will be the addition of a duos playlist. Fans have heavily requested Duos and Solos features for Apex Legends ever since the game launched. We have seen such modes show up for limited times in the past, but Respawn still has yet to add them in permanently.
Sadly, it's looking like this will be another one of those limited-time versions of duos. Still, we at least get to enjoy the mode for a few days. Plus, it ought to be fun to see how Revenant and the newly nerfed and buffed legends change the duos meta.