For the past few years, Bethesda has been in attendance alongside PAX East in Boston with its own special event. And it's coming back yet again, stronger than ever, with Bethesda Game Days. Set to take place near the Boston Convention and Exhibition Center, it'll be the place where attendees can check out the new Fallout 76 expansion, Doom Eternal and more.
The event will take place on Friday, February 28 and Saturday, February 29. During this time, visitors can stop by Laugh Boston and M.J. O'Connor's in the Boston Park Plaza hotel. Here, they'll be able to go hands on with 20 minutes' worth of Doom Eternal, as well as the new Fallout 76 and Elder Scrolls Online expansions.
In addition, Bethesda will host a number of panels highlighting its new releases. The full schedule is available here, and they'll be live-streamed for those that cannot attend. They will air on Twitch, Mixer, YouTube and Facebook Live.
A couple of panels you won't want to miss
Perhaps the most noteworthy panel takes place on the 28th at 3:30PM EDT. It's here that fans can get a closer look at Doom Eternal's Battlemode. Executive producer Marty Stratton and game director Hugo Martin will showcase the multiplayer mode for all to see. Boston Celtics stars Marcus Smart and Romeo Langford will take part in a play session later in the evening.
Those that do make it to the event will score free t-shirts and swag, as well as the opportunity to win exclusive prizes. These include a limited edition Doom Eternal guitar, which lets you "rip and tear" into your favorite guitar licks.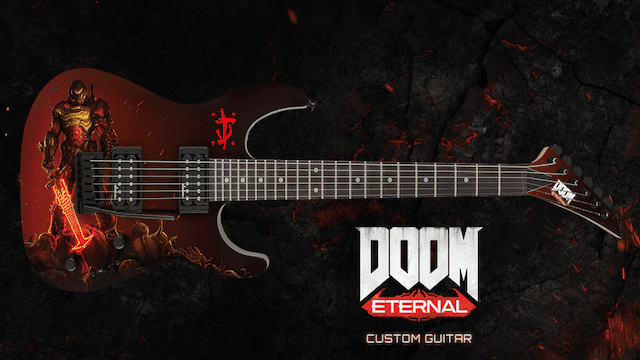 In addition, Doom Eternal will also be available for play inside the Discord booth, for attendees that don't want to break away from the show floor.
Interested in attending Bethesda Game Days? Learn more from the official website here. Note: you don't need a PAX East badge to get in. In fact, all you'll require is the ability to play with others — and a bloodthirsty need to kill demons.