We're about three weeks away from The Medium by Bloober Team, following its mostly Cyberpunk 2077-related delay. Yes, the game was supposed to drop last month, but the team opted to take the extra time while avoiding CD Projekt's juggernaut RPG. In the run up to launch, we're expecting to hear more about The Medium, and it kicks off today with an extended gameplay look.
This is our first unfiltered look at gameplay, and it throws up a few nice surprises. First off, there's a real old school horror vibe here, with the use of fixed camera angles to build tension in the environment. The Medium also seems to take its time establishing characters and story sequences, which we hope leads to an engaging overall storyline.
When things get moving, The Medium does introduce more modern elements. The camera isn't always fixed, and the game switches to more standardized third-person movement quite seamlessly. This looks like it will allow the developer to use the fixed camera to highlight certain scenes, while also keeping the action moving.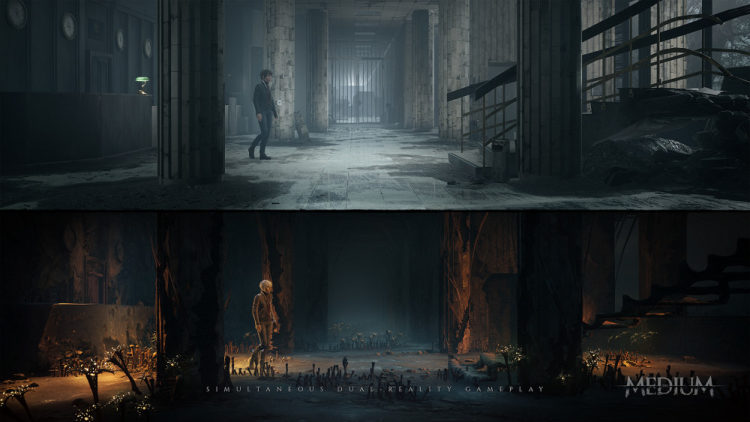 Then, we come onto The Medium's party piece. Its dual-reality mechanic allows the same scene to play out in the real world and the spirit world, in a sort-of split screen manner. This gameplay sequence mostly showcases a story scene in this mode, and we're still left with questions on how it will work across the whole game.
Building a reputation
Bloober Team is quickly moving towards becoming a household horror name. The studio's switch to the genre really put them on the map with the P.T.-inspired Layers of Fear, and it hasn't looked back since. Layers of Fear 2 and Blair Witch have only established the team further, and The Medium is another step on that road.
The Medium from Bloober Team comes to PC and Xbox on January 28, and it will be included in Game Pass on day one.