Before Civilization VI: Gathering Storm launched, I decided to compare and contrast certain unique perks among civs. From there, I wrote down what I believed, on paper, to be their preliminary ranking. After that, I was able to review the game and I've played for roughly 60 hours since then. I'm glad to say that some of my initial impressions had been wrong — some performed exponentially better, and some were arguably worse. This new and revised tier list is to remedy that.
Please note that this tier list is based on personal opinion along with my experience and play style. My preferred game options include:
Immortal or Deity difficulty
Continents/Pangaea – Huge map size
Four to five opposing AI civs
Ancient Era start at Standard speed
As this is based on experience, your own way of playing the game and opinions might differ. Still, I've added some tips and strategies on how to play each new Civilization VI: Gathering Storm leader effectively. Given that the tier list will also include details about each leader as well as functioning as a mini guide of sorts, I've split them into several pages:
Related to this articleRelated to this articleRelated to this article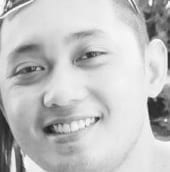 I'm a small business owner who's also writing on the side, contributing in various websites under the Enthusiast Gaming umbrella — Destructoid, Flixist, Daily Esports, PlayStation Enthusiast, and PC Invasion.
My Steam library has 1,131 games at the moment so we definitely have a lot of things to talk about.