Denis Dyack, the man behind Eternal Darkness and Too Human, has returned, and he isn't empty handed. Yesterday, he announced that he and his team at Apocalypse Studios are coming out with a new game called Deadhaus Sonata, a free-to-play action RPG. Also, it seems a tad spooky, which fits well within Dyack's wheelhouse.
However, unlike in Eternal Darkness, you won't have to tackle the scares alone. The game will be fully online and cooperative. Playing as an undead anti-hero, you and your chums will work together to collect loot and defeat enemies in fast-paced combat. Speaking to IGN, Dyack said Deadhaus Sonata draws a lot of influence from his prior games. There will be hints of Eternal Darkness, as well as some Gothic elements from Blood Omen: Legacy of Kain — one of his many other titles. Now he promises to "usher in a universe where gamers can explore a dark mythology like none other."
The description certainly fits well with Dyack's penchant for horror. Eternal Darkness: Sanity's Requiem is a game most often brought up when Dyack is discussed. Released on the GameCube in 2002, Eternal Darkness earned high acclaim as one of the best designed survival horror games on the market. You can still easily find it sitting comfortably on many "Best Of" gaming lists. Apocalypse's shift toward online co-op could hamper the sense of dread found in a lot of singleplayer horror games, but we have yet to see just how much. Judging by the trailer, the game looks to want to lean toward jump scares.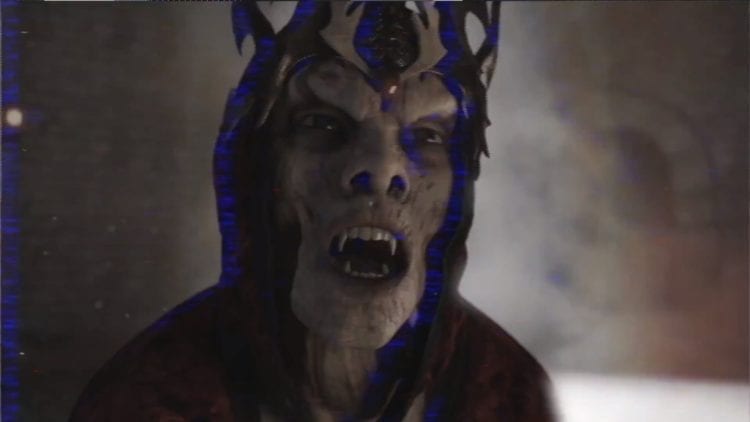 Moving On
Dyack's return has been a long time in the making. He and Silicon Knights were launched to stardom with the release of Eternal Darkness, but things soon went awry. The company's release of its next game, Metal Gear Solid: The Twin Snakes, went well. However, challenges with the following game, Too Human, became a long, drawn-out saga. Too Human already had a host of issues, from a clunky and unconventional control scheme to poor game design choices. But years of legal disputes with Epic Games eventually led to the closure of the company. Afterwards, Dyack attempted to resurrect Eternal Darkness with a crowdfunded spiritual successor, Shadow of the Eternals. After failing to earn enough money (twice), the project was shelved last year.
But it looks like Dyack is back and here to stay.
"It feels good … Deadhaus Sonata is going back my roots as we explore some Gothic/Lovecraftian landscapes," he told IGN, "while at the same time developing some very aggressive approaches to content, technology, and online gameplay that take advantage of the new gaming environment that we believe gamers will really like."