How to dupe your Cryptolith Lure mods
Well, it simply wouldn't be Destiny 2 without a cheese or exploit. The Beyond Light expansion follows that trend since you'll be able to dupe your Cryptolith Lure mods.
To do this, simply open your Cryptolith Lure panel and select any prey that gives you a weapon. Then, in the second slot (Weak Mutation Mod), pick the mod that you want to duplicate.
For the third slot, select any type of Strong Mutation Mod. It can't be dormant.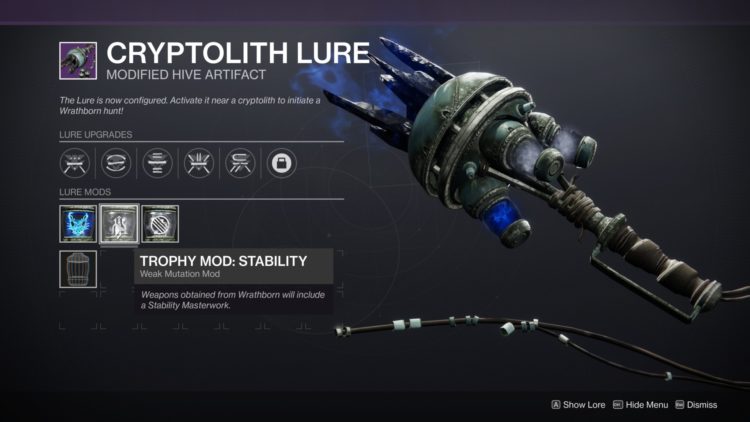 Reset the configuration when you're done. You'll see that the mod in the second slot gained an extra piece.
Keep doing this until you're satisfied with the results. I would suggest stocking up on the velocity/range or stability mods since those are going to be fairly useful for certain weapon types.
---
Destiny 2: Beyond Light is available via Steam. For more information, check out our guides and features hub.