Elite Dangerous: Odyssey's launch last week was rocky, to say the least. Since its release on May 19, players have complained of several bugs, performance issues, crashes, and more, going so far as to review bomb the expansion on Steam. Thankfully, Frontier Developments has quickly rolled the first major patch for Elite Dangerous: Odyssey to address a sizable portion of the complaints. Fans can access the patch now.
According to the Frontier Forum post, the patch did not fix everything, but it's a decent start. The patched covered more than 20 categories, including characters, missions, exploration, and cosmetics. For starters, Odyssey should no longer crash when players apply the Weapon Handling mod. The patch also included quite a few server fixes, including an issue that caused players to get stuck when switching from Odyssey to Horizons. In terms of cosmetics, players should no longer experience glitchy outfit previews. Frontier also address loot spawn errors, lost mission progress, and more.
The beefiest categories were audio and UI by a landslide. All in all, the Elite Dangerous: Odyssey patch takes about 5.2GB, and should address most of the negative reviews. "We continue to investigate your concerns around performance, UI and Odyssey's planetary tech and will share information with you as soon as we have it," the forum post read.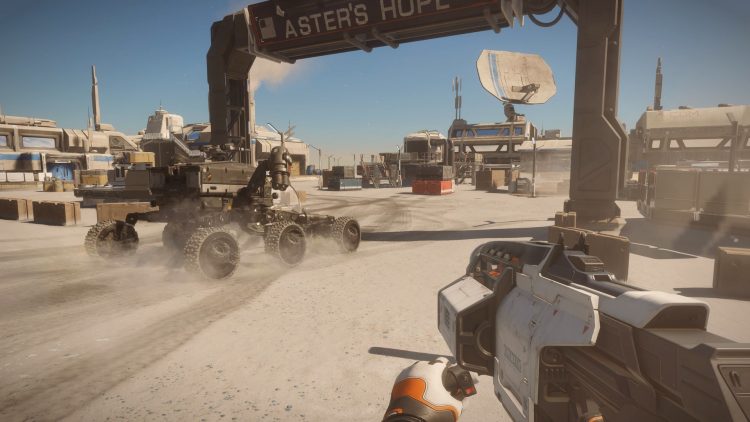 A shaky start
The Odyssey expansion for Elite Dangerous was an ambitious move from the start, considering the breadth of the new content. For the first time, players can explore the planets on foot and even travel with a new shuttle service. Odyssey features new missions and new combat modes fit for land exploration. The expansion did experience a delay earlier this year due to the pandemic, but many had hoped the extra time would make for an even better game at launch. Sadly, that just didn't seem to be the case. On the bright side, Frontier has so far been apologetic about the rocky launch. Fans will likely see more updates in the near future.