Elite Dangerous: Odyssey, the DLC that lets players get their boots on the ground, launched on May 19 with a lot of hiccups. Bugs, performance issues, crashes, and a whole lot more plagued the early days of Odyssey. Frontier Developments quickly released a patch to fix a bunch of the issues, but not all. Now, the developer has released a second update for Elite Dangerous: Odyssey with fixes for the AI, audio, character, stability, and plenty more.
If you want to read the complete patch notes for the second Elite Dangerous: Odyssey update, you can do so here. Be warned, it's a long read.
A lot of the updates to audio involve mixing the sounds better. You should now be able to hear important audio more clearly. Plus, things like Helmet radio comms will be less harsh on your ears. Frontier Developments has also given the Taxi pilots a talking-to and they will now say goodbye at more sensible times. So, you won't sit awkwardly for 15 seconds after having been dismissed from the shuttle.
As for characters, the major fixes are to some animation issues. All the reload and melee animations should now complete correctly. And all suits will now have backpacks and torches, as intended. Speaking of visuals, emissive paint jobs on ships have been made to look more like they did before Odyssey launched.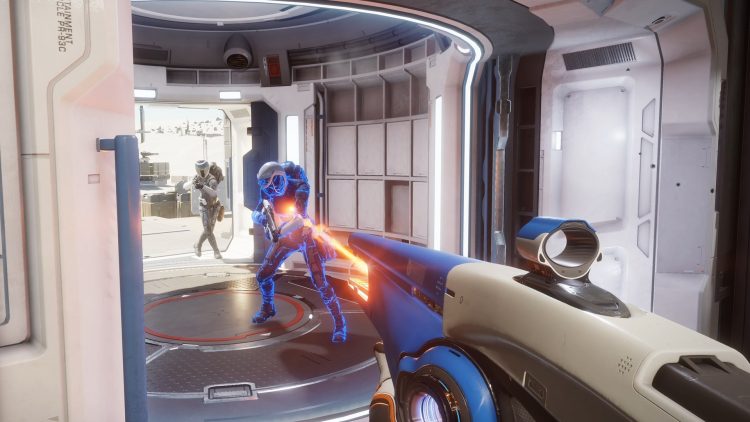 Elite Dangerous: Odyssey gameplay updates
The latest update fixed a bug preventing players from handing in missions. As well as a bug that prevented the second player who joined an instance from starting their mission. While out doing missions, the important information should now always be displayed.
When you encounter Ranged AI, they will now draw their pistols while investigating. Previously, they would draw their rifles. AI will also no longer stare at you beyond what would be considered a normal amount of time. Plus, AI reinforcements will no longer appear at offline settlements when the power returns.
The second update for Elite Dangerous: Odyssey also made a ton of UI improvements. These numerous fixes and adjustments should make navigating the stars and planets much easier. On top of everything I mentioned, there have also been loads of fixes to the servers, optimization, and rendering.
Hopefully the major issues have been dealt with now. However, Frontier Developments is still tackling two known visual issues involving female player models and a couple of buildings.