As the seasons change, so too do the free games on offer from the Epic Store. It's generally not easy matching free content to the seasons, but Halloween is one holiday that the world of gaming pairs well with. The demand for horror and festive appearances also go hand in hand the live-service nature of games today. Games like Fortnite, Apex Legends, Dead by Daylight, and even For Honor all have events going on, and that's just to name a few. There's already plenty to enjoy at home right now, but Epic has even more content on the way.
This week, you can grab Costume Quest 2 and Layers of Fear 2 for free. These games will remain free on the Epic Games Store until October 29 at 11 AM ET, so don't forget to claim them as soon as possible. As far as what you'll get, let's just say one is a treat and the other is sure to trick you. We think you can guess which is which.
Fill your gaming library bag with sweet offers
Costume Quest 2 is a fun little experience made by the folks at Double Fine. The game came out in 2014, but the art style really holds up well as it aims for a cartoon-like visual experience. In it, you go on a quest to save Halloween. It has some light RPG elements as well as turn-based strategy combat. The story is quite over-the-top, as it pits you as a child against an evil dentist that can manipulate time. This results in some interesting encounters along the way, though you will spend a lot of time in the suburbs. This should be a perfect little lighted-hearted experience to pass some time with. It's also a great way to forget about the scares you will endure from the other free game.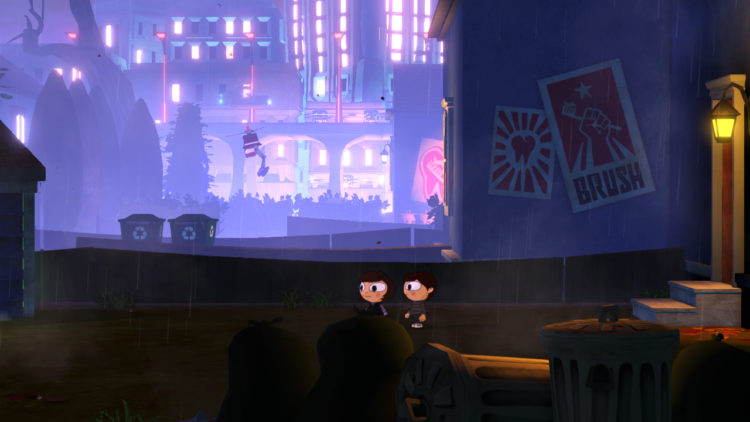 Layers of Fear 2 comes from Bloober Team and is a polar opposite experience from the previously mentioned game. You will want to avoid this one around bedtime hours, so don't say we didn't warn you. Layers of Fear 2 is also a far more recent game, so you will need a decent rig to run it. The reward is a deeply immersive, psychological horror FPS. If you're the type who loves to leap in your seat or be the sucker who opens the door to the creepy basement, this one's for you.
It's an interesting take on the genre, because the story literally makes you an actor in a film. You know, that poor individual who is emotionally damaged for life as a result. Furthermore, the game takes place on an abandoned cruise liner reminiscent of something out of the golden era of trans-Atlantic travel. Needless to say, there's a lot of spooky old stuff and claustrophobic environments. You'll also have to deal with a bunch of supernatural, demonic stuff. You can check out our review for more details.
Next week will see even more Halloween-themed free games on the Epic Store. You'll be able to enjoy Blair Witch and Ghostbusters: The Video Game Remastered. Again, this should provide some nice contrast between absolute terror and casual thrills. Once these games become available, we'll cover them too.