Most RPGs let players obtain various equipment and accessories. Fairy Tail is somewhat different since the game uses "Lacrima." Technically, you can consider these as your accessories or equipment, as they all provide you with various buffs and benefits when slotted on a character. Here's our mini-guide to help you out.
Note: For more information, check out our Fairy Tail guides and features hub.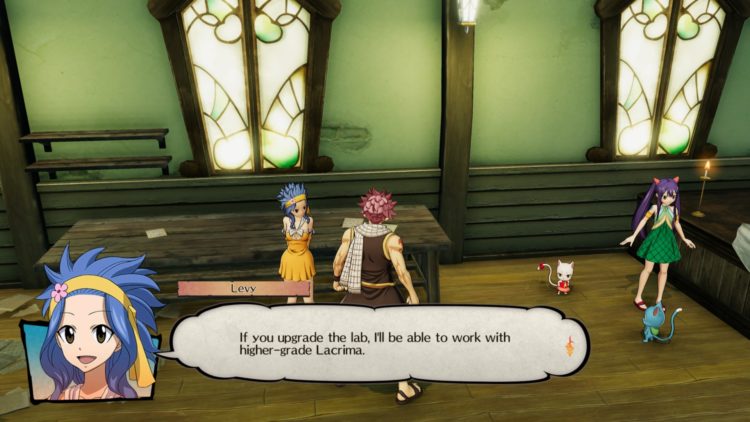 Fairy Tail: Lacrima guide
Fairy Tail's Lacrima come in multiple tiers and they confer different effects. These can be equipped on your characters via, you guessed it, the Lacrima menu.
Do keep in mind that there are some restrictions such as only being able to equip specific Lacrima types regardless of their tier. For instance, if you have a Mind Amulet (tier 3), you can't equip a Mind Lacrima (tier 1) or Mind Charm (tier 2) — basically, no other "Mind-type" stuff.
Equipment slots are also restricted. By default, characters can only have one Lacrima equipped. Later, you can boost your character to rank 3 which gives them an additional slot. The other three slots, meanwhile, are unlocked at levels 10, 25, and 40.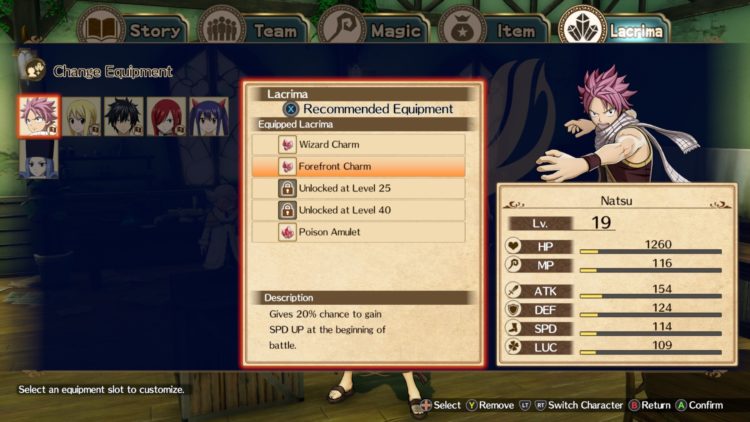 Anyway, here are some examples:
Wizard – increases attack
Accelerator – increases speed
Energy – increases HP
Mind – increases MP
Flame – chance to inflict the Burn status
Freeze – chance to inflict the Freeze status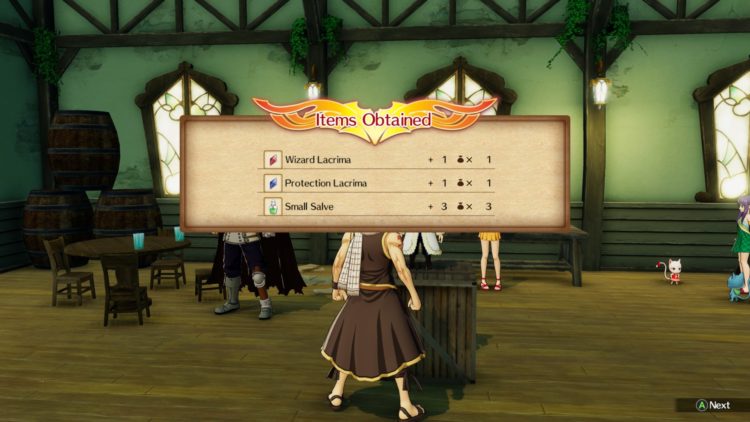 Synthesizing Lacrima
As for all your Lacrima needs in Fairy Tail, the Laboratory is the room where it happens. Okay, it's not necessarily a room. Rather, it's a guild facility or "menu/function" that's run by Levy. Once this is up and running, Levy will let you craft some goodies.
The items you craft here do require materials (such as the ones you've found in the game world or obtained via guild requests or sidequests). At higher tiers, these will also require the Lacrima from the previous tier. Don't forget that you can click on the "Ingredients Info" button to show you where to obtain specific materials:
Some are also unique to a character. For instance, Lacrima of the Fire Dragon (+15 attack and defense; +10% Magic Chain damage) is only available for Natsu. Meanwhile, the Ice Crystal Lacrima (+15 attack and speed; +10% damage dealt; +20% MP cost) is only for Gray.
Anyway, you'll be able to synthesize more unique stuff as soon as you complete "Guild Rank Goal D" which gives you "Lacrima Basics for Dummies." You can see the requirements below: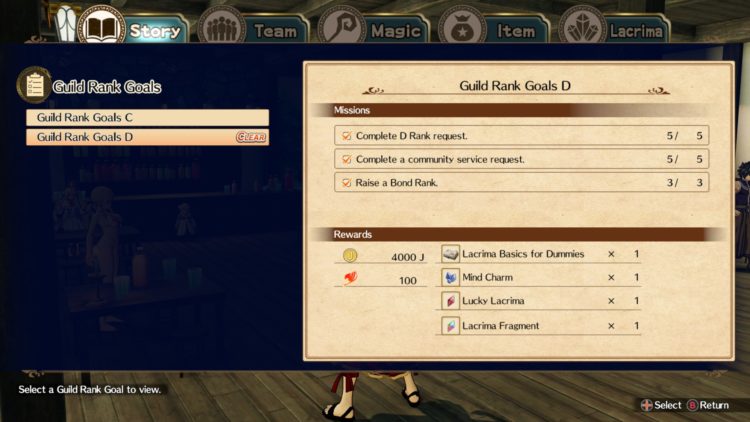 Recycling Lacrima
Lastly, Fairy Tail also gives you the obtain to recycle the ones you don't need. You'll need to choose five from a particular tier. In turn, these will all get recycled into a random Lacrima for the succeeding tier.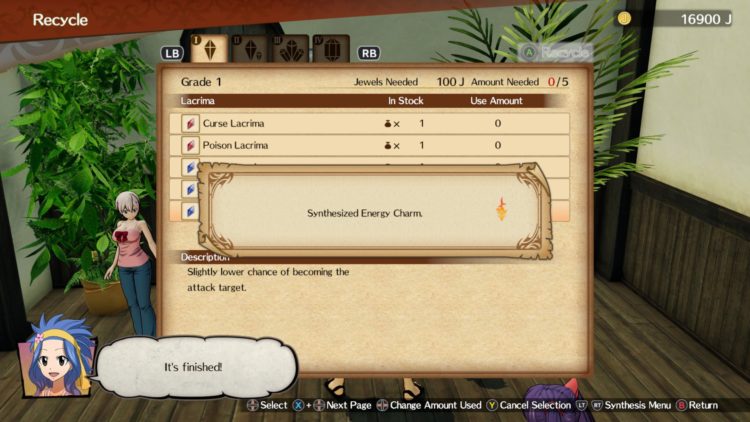 ---
Fairy Tail is available on Steam. For more information, check out our guides and features hub.