In Los Bandidos, it's not enough for you to pick successful options just to obtain rewards. You'll also need to ensure that you have a lot of recruits in the eventuality that many of them get killed. Here's our Far Cry 6 guide to help you get more Los Bandidos recruits.
Note: For more information, check out our Far Cry 6 guides and features hub. Likewise, you can take a look at our main guide for the Los Bandidos activity.
Far Cry 6 Los Bandidos guide: How to get more Los Bandidos recruits
There are several ways to gain new Los Bandidos recruits in Far Cry 6. But, to ensure that everything is hassle-free, you'll want to build and upgrade the Bandidos Barracks camp facility. Without it, you'll mostly get one or two peeps to join. Higher tiers, meanwhile, net you additional means of obtaining recruits through certain actions. Freeing prisoners will also yield to lots of recruits once you've fully upgraded the barracks facility.
Rescuing prisoners
There are several ways to rescue prisoners in Far Cry 6:
In general, you'll find them cuffed while a guard is watching over them. Take out the guard and press "E" to free them.
Some aren't tied up, but they're being accosted by a soldier. Killing the soldier frees them, too.
Lastly, if you find red armored trucks, these are actually prisoner transports. Opening the back releases the prisoners.
Capturing military targets
Capturing checkpoints and FND bases automatically leads to more peeps joining Libertad.
Defacing propaganda posters
Villages, bases, and various areas in Far Cry 6 have propaganda posters. Press "E" to deface them to get more Los Bandidos recruits. Oh, and try to do this before capturing military targets. Otherwise, the pro-government posters will be automatically replaced by your pals from Libertad.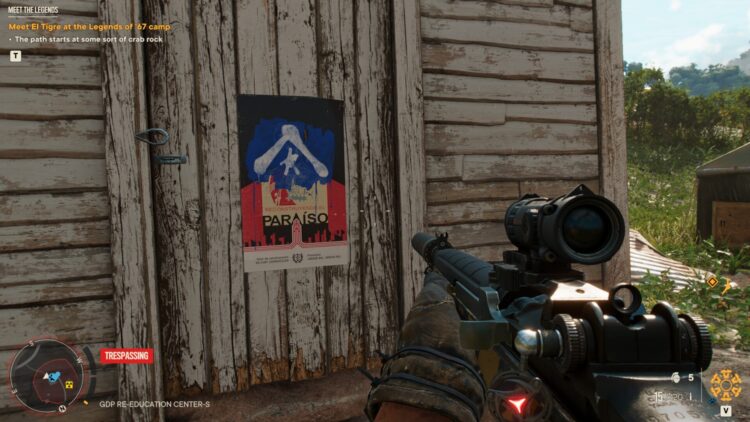 Talking to NPCs
The highest upgrade tier for the Bandidos Barracks lets you get Los Bandidos recruits by talking to certain NPCs. Unfortunately, I've found that these peeps are few and far between. You can't even talk to those who are vandalizing alleyways.
Completing Special Operations
The highest upgrade tier for the Bandidos Barracks also provides additional Los Bandidos recruits if you complete Special Operations from Lola.
Los Bandidos mission choices
Finally, the Los Bandidos missions themselves have multiple choices that can grant extra recruits. Of course, these might cause you to lose resources as well.
---
Far Cry 6 is available via Ubisoft's store and the Epic Games Store.