Final Fantasy XIV patch 5.3, Reflections in Crystal, has launched today. This patch brings an end to the Shadowbringers storyline. From here on out, patches will be building towards the next expansion.
That's not the only thing in this patch, of course. It also contains the second part of the YoRHa: Dark Apocalypse raid, the next part of the Weapon questline, a new beast tribe, and a massive revamp to the A Realm Reborn content, while the free trial now includes the entirety of the first expansion, Heavensward. And to help out, we've got a new Beginners' Guide up and running.
The patch is about 3GB and is available now. Let's take a more detailed look (again) at what it covers.
Final Fantasy XIV: Reflections in Crystal
The Final Fantasy XIV: A Realm Reborn revamp is one of the most sizable parts of this patch. A number of quests have been removed or restructured, while others (like those to acquire a chocobo mount, and the Crystal Tower Alliance Raid) are now required. Flying is now also possible in A Realm Reborn zones, albeit only after you've finished the base game's story quests.
In terms of Shadowbringers storyline, there's a host of new quests, a four-man dungeon called The Heroes' Gauntlet, and a brand new Trial. Said Trial hasn't been revealed because of story spoilers, but it's pretty safe to say that it'll be against the climactic boss of this expansion.
Let's quickly move on from me stating the blindingly obvious. The Dwarf beast tribe is now available, and those cheeky bearded sorts will be offering you crafting quests. The second part of the NieR: Automata crossover raid, YoRHa: Dark Apocalypse, is now available.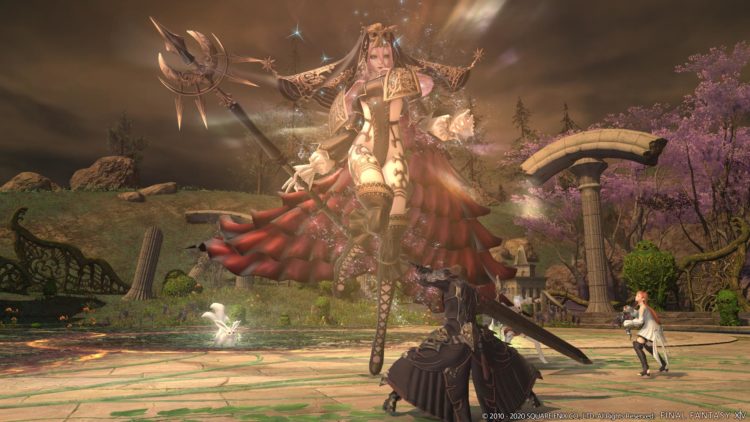 Final Fantasy XIV Patch 5.3 also contains a brand new type of content: Unreal Trials. As I understand it, these are effectively Extreme difficulty Primals synced to level 80. It's a neat way of making old content relevant (and actually difficult) again, with one Unreal Trial available per major patch. For this patch, it's Akh Afah Amphitheatre—or the Shiva fight, if you prefer. Completing this lets you try your hand at the new Faux Hollows minigame for unique rewards.
There are also a lot of minor tweaks. Gpose now allows you to adjust lip movements, for instance, which has massively excited at least one digital photographer I know. You can now desynthesize entire stacks of items. And this last one is a minor thing, but excellently, all quest markers now indicate elevation.
It's been a lengthy wait, but we can continue with Final Fantasy XIV's story right now. While you wait for the download you can go check out the full patch notes. And now I'm going to go and play it so I can write guides for the new content, except for the Alliance Raid unless I lose my mind.