Fortnite Season 6 is coming to an end. Thankfully, Epic Games has provided players with some last minute opportunities to complete the Battle Pass. The Foreshadowing Quests allow you to rack up XP, while experiencing some of the Fortnite story. This Fortnite Foreshadowing Quest tasks you with placing warning signs at a crop circle. Once you know where to find the crop circle, you will have the challenge marked as complete in little to no time.
The crop circle can be found at the Colossal Crops point of interest. This is one of the new point of interests that was added to the map when Season 6 launched. Once you have arrived at Colossal Crops, you may notice that the field of corn that was growing in the area has disappeared. However, it has been replaced by the mysterious crop circle that you are looking for. To complete the challenge, approach the outlines of the Fortnite warning signs around the crop circle. Then use the command button to place each warning sign.
Are the Fortnite Foreshadowing Quests hinting an alien invasion?
Once you have completed the challenge, you will receive a total of 24,000 XP for your battle pass. This Fortnite Foreshadowing Quest could also be a teaser for what Season 7 has in store for us. The NPC Farmer Steel is the character that gives you the challenge. He states "pranksters, aliens, whatever you are, if you come for my corn, there's gonna be trouble."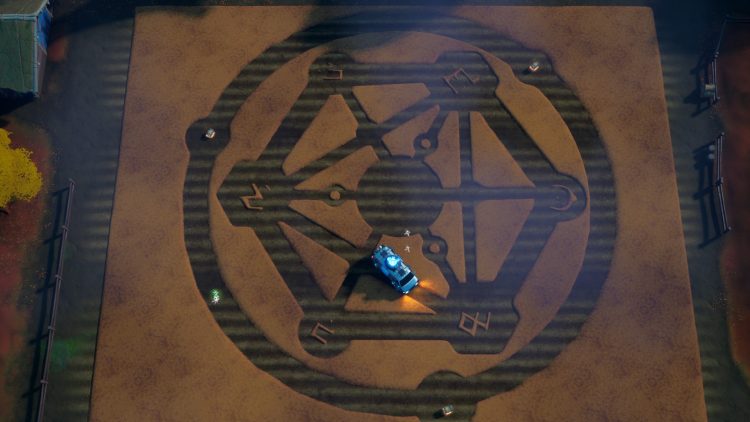 For many players, the latest Foreshadowing Quest has helped to solidify the belief that Fortnite Season 7 will take on an alien theme. After all, UFOs have already arrived in Fortnite and are abducting players during matches. Fortnite fans will not have to wait long to see what Epic Games has in store for the next season. Season 7 is set to kick off on June 8 and it is expected to be action-packed.
If you're still in need of more XP for this season, however, check out our Fortnite Season 6 Primal guides and features hub for more Quest walkthroughs to get easy XP.