What kind of  Forza Horizon 5 driver are you? Do you keep the action outside behind the car so you can observe the movement of its full chassis, or do you prefer the more realistic viewpoints of the first-person interior cams? There are pros and cons to each viewpoint, and some races are arguably easier using one over the other. But, for those of you who do prefer the interior cam, there's a secret little feature that makes doing so even more immersive. On that note, even if you weren't a fan of Forza Horizon 5's first-person view, the drift cam may very well make you one.
The game tucks this neat trick away in one of the game's settings menus, but once you activate it, chances are you won't want to turn it off.
Making drifts look and feel more natural in Forza Horizon 5
Officially, it's called the Cockpit Drift Camera. Aside from being buried inside the HUD and Gameplay section of Forza Horizon 5's settings menu, it's switched off by default and doesn't include a description that properly describes exactly what it does. So, here's what makes it so useful.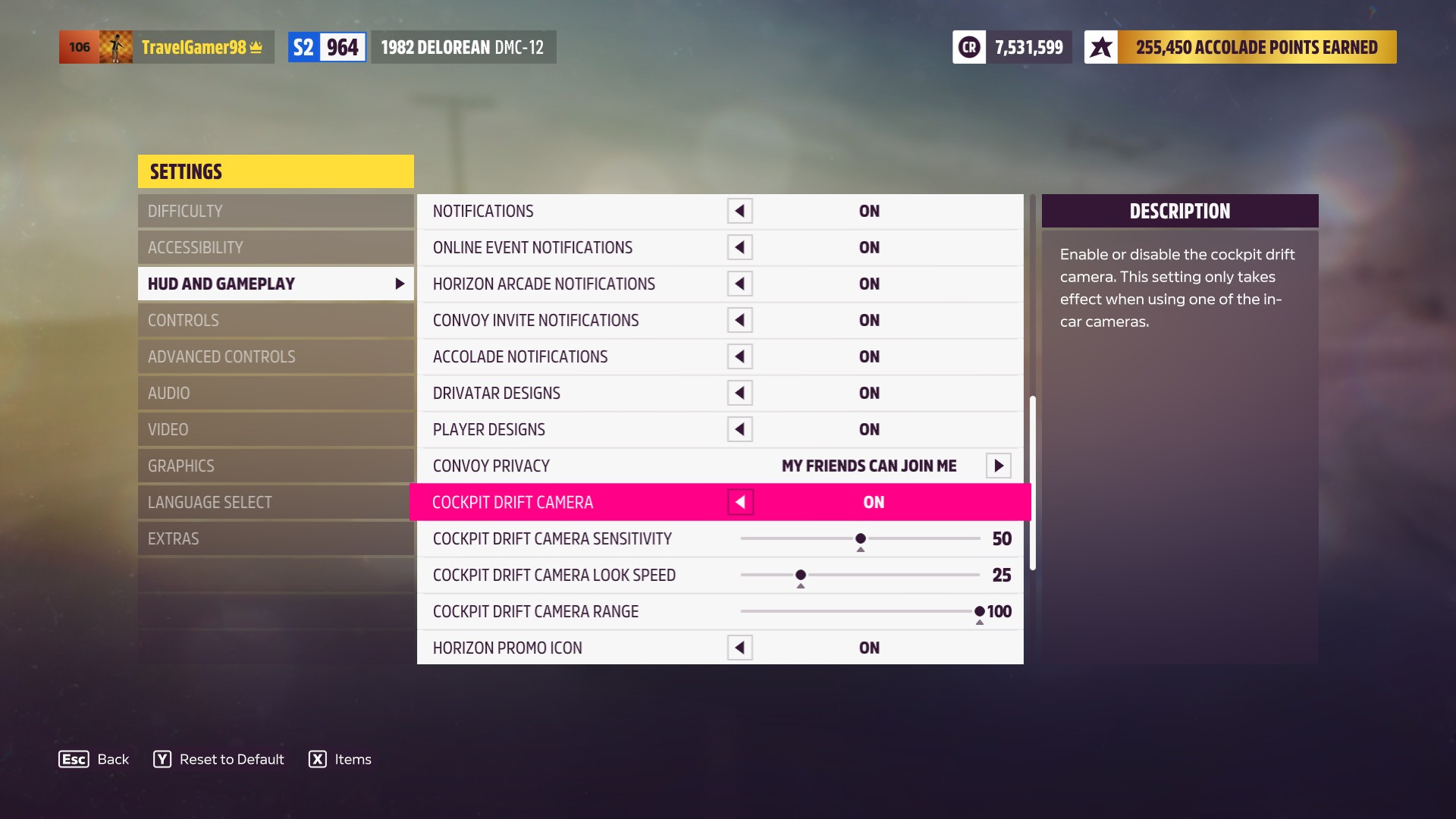 As the name suggests, you see the real benefit of toggling this on when drifting. It emulates a GoPro angle, keeping the view relatively stable and mostly forward facing even while the rest of the car is moving sideways. This allows you to focus more on sliding into the curve and knowing when to exit. The default camera rotates along with the position of the car, which is passable, but not as natural looking as this proper Drift Cam.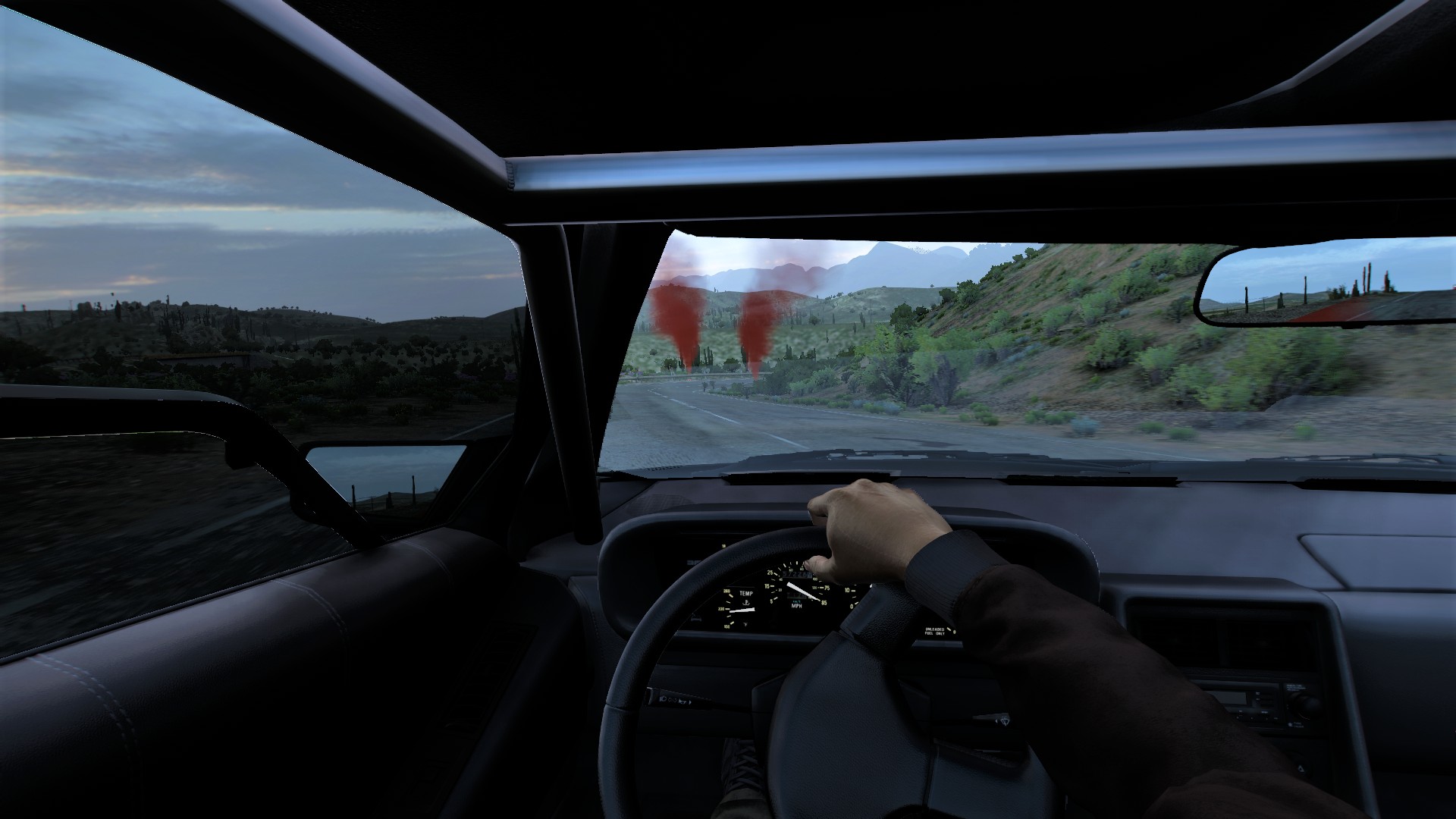 This neat effect should make driving in the cockpit cam feel a lit more immersive. It's kind of like VR or eye-tracking, but a lot more limited. The drift cam works best with the first cockpit cam, where the camera sits at the eye-level of your driver. The secondary cockpit cam where the view shifts to the gauge panel also benefits from the implementation of the Drift Cam, but the effect is a lot more subtle.
While using this during races helps, the main time you'll likely benefit from this is when you're trying to gain some serious points in a Drift Zone. That said, driving efficiently with both the interior and exterior cams could very well lead to you scoring more victories while you compete in the various events around Forza Horizon 5. We've prepared a guide for some racing techniques to keep in mind to help you win, as well as guides for tuning your car up to ensure its performance will also lead you to the finish line.
For even more information about Forza Horizon 5, be sure to keep looking at our Guides & Features hub.