The first Heroes of the Storm Dark Nexus event, titled "Behold the Power of the Dark Nexus," introduced players to the ancient evil that sought to corrupt everything it touched, including Alarak and Gul'dan. Now, almost two years later, the corruption of the Dark Nexus has once again seeped into Heroes of the Storm. It returns in a new event: Fragments of the Dark Nexus.
The Fragments of the Dark Nexus event has just begun in-game. It will last until the next major Heroes of the Storm update.
Darkness spreads
The indomitable Deathwing stands at the center of the new event. He sought to gorge himself on the power of the Dark Nexus, harness it, and then wage a war of conquest. There are also the noble Protoss heroes Tassadar and Fenix. Despite the risk to their sanity, this pair entered the Dark Nexus rift to try and slow the spread of its corruption.
While the spreading corruption of the Dark Nexus is bad for the characters of Heroes of the Storm, it's excellent news for players who enjoy new cosmetics. This event brings Dark Nexus skins for Deathwing, Tassadar, and Fenix. Plus, it introduces some new variations to Alarak and Gul'dan's original Dark Nexus skins.
Heroes of the Storm players also now have a new gargantuan mount to claim, the Dark Nexus Beast. As with Alarak and Gul'dan, there are color variations for the Dark Nexus Hound and Manta from the previous event.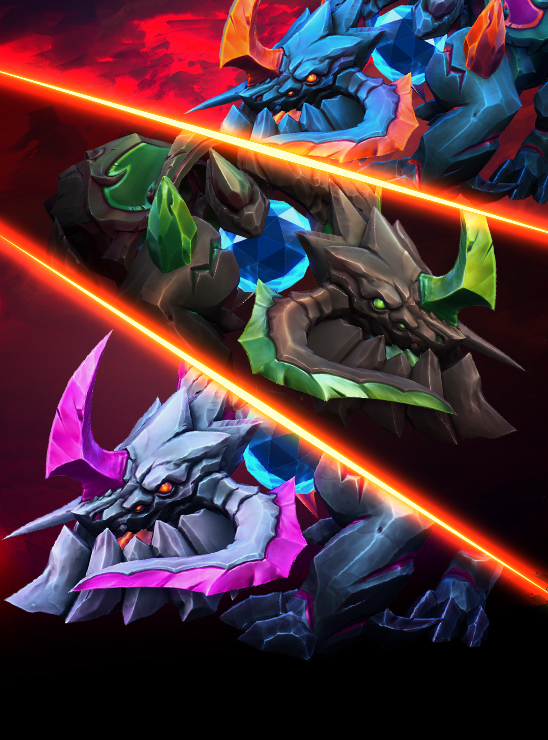 Nexus Anomaly
The latest update also brings a new Nexus Anomaly to Heroes of the Storm. The previous Anomaly, Experience Orbs, has been permanently added to the game after players responded positively to it. The new Anomaly, Call For Help, is an attempt to make players feel more protected by nearby friendly structures.
Call For Help will make defensive structures (Towers, Forts, Keeps, and Cores) prioritize attacking enemy heroes that are attacking you and your allies. These structures will deal additional damage to enemy heroes and reduce their armor. There is also now a clear beam that indicates the target of the structure. To top it all off, and ensure matches end with a bang, Cores will now have special themed abilities.
You can check out the details, as well as all the other elements added to Heroes of the Storm with this update, in the complete patch notes.