The organizer of the Gamescom Indie Arena Booth, Super Crowd Entertainment has just revealed the schedule of events for this year's online version of the indie game showcase. From August 27-30, viewers will be able to hop into a multiplayer browser game spanning a massive 100,000 virtual square meters and sample 185 indie games from 53 countries.
You can check out the complete list of games that will be playable on the Indie Arena Booth website. You'll also be able to tune into the Indie Arena Booth stream, which will be broadcast on the organizer's Twitch channel. The main show will be hosted by Shay Thompson, presenter for BAFTA Games. It will feature exclusive game reveals, some first looks at gameplay, and interviews with developers.
Alongside the main stream, eight popular streamers will be broadcasting from their own custom Indie Arena Booth worlds. The eight streamers are What's Good Games, GP_TV, GirBeagly, DoktorFroid, Raupling, Dennsen86, Indiestrolche, and fisHC0p. Each one has created a unique virtual space for fans to hang out in.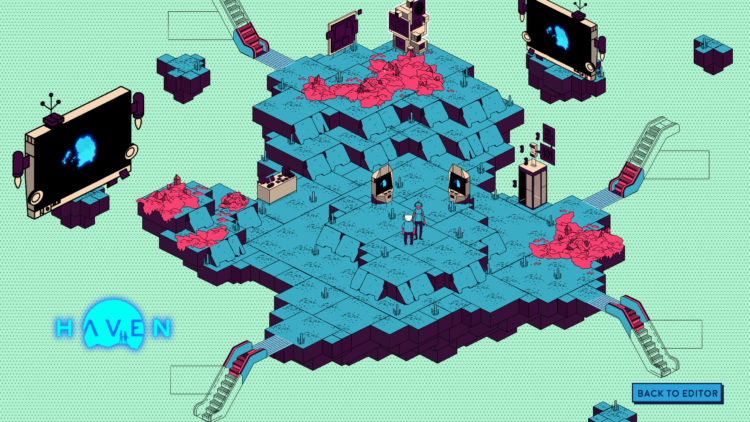 Gamescom Indie Arena Booth Online broadcast schedule
There will be a total of four main broadcasts, beginning with an opening ceremony on Thursday, August 27. The broadcasts will also include the Indie Arena Booth Online Awards Show.
Thursday, August 27: 4 PM – 5 PM ET
Friday, August 28: 11 AM – 3:30 PM ET
Saturday, August 29: 11 AM – 3:30 PM ET
Sunday, August 30: 11 AM – 3:30 PM ET
You should also keep an eye out for What's Good Games co-founder Andrea Rene's diversity and accessibility broadcasts. Rene will be joined by COO of AbleGamers Steven Spohn and special guest Melly Maeh on Friday, August 28 at 3 PM to dive into accessibility in indie games. Then on Saturday, August 29 at 3 PM, Rene will be highlighting developers and indie games that emphasize diversity in their creative ideas, teams, and origins.
Here's where you need to go to sign up and hop into the Indie Arena Booth browser game.