The fifth and final episode of the Guild Wars 2 Icebrood Saga, titled Champions, will be made up of multiple Chapters. In Chapter 1: Truce, players and their allies will need to respond to a new threat rising in Tyria, Primordus. The new chapter of the Icebrood Saga will also add a new type of mission, the Order of the Crystal Bloom Allied Faction, the Dragon Slayer Mastery Track, voice acting for 'No Quarter' and 'Jormag Rising,' and plenty of rewards.
Until now, the Commander and their allies have been fighting the elder dragon Jormag throughout the Icebrood Saga. However, the elder dragon is adamant that it is not the real threat. To support Jormag's claim, Taimi's research has discovered something sinister approaching. Jormag will need to wait as players turn their attention to the fiery elder dragon, Primordus.
A job for champions
The Guild Wars 2 Icebrood Saga Champions chapter will breath life back into some of the low-level areas of the game with Dragon Response Missions. Metrica Province, Brisban Wildlands, and Gendarran Fields are under threat by dragon minions. Players will need to defend the settlements in these areas in teams of one to five players. You will need to eliminate the rampaging minions and take down the dragon champion to stop the assaults.
The Order of the Crystal Bloom and Ebon Vanguard Allied Factions will also turn up to help fend off Primordus' minions. Players will be able to train and equip the Order of the Crystal Bloom in the MMORPG's first global faction mission. Doing so will earn you rewards for your efforts.
The new Dragon Slayer Mastery Track will allow you to collect Dragon Essence from enemies in Dragon Response Missions. This will give you a temporary stat boost, but defeating the dragon champion will give you a longer lasting Dragon Boon.
Unlocking further levels in the Mastery Track will allow you to earn more materials, gain more Might, and purchase Dragon Slayer weapon recipes. Speaking of weapons, the Volcanic Stormcaller weapons and Crystal Bloom Axe are also now attainable in-game.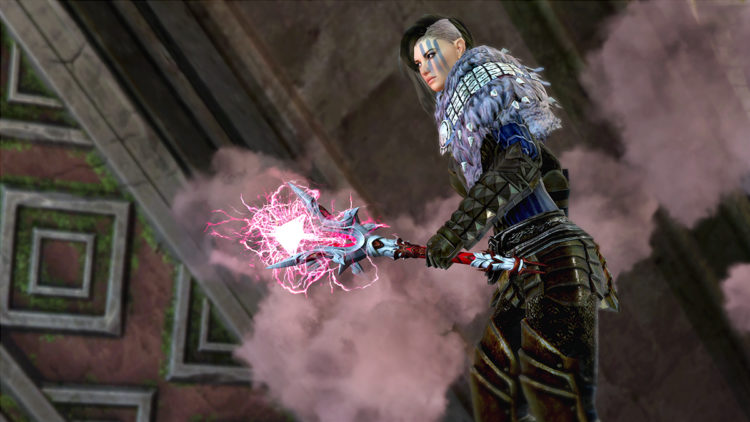 The first chapter of the multi-part conclusion to the Icebrood Sage begins on November 17. As the final episode plays out, players will ally with more factions, earn more rewards, unlock additional skills, and prepare to fight Primordus.