It has been a couple of weeks since Ubisoft announced it was taking on the battle royale genre with the release of the Hyper Scape open beta. Streamers and influences were the first to play the beta before it was released to the public. Fans were quick to notice that the servers in the Oceania region were not viable, however. Now, Ubisoft has announced that's no longer the case.
The announcement was made on the official Hyper Scape Twitter page. It informs players that they do not have to take any extra steps to join matches hosted on the new Oceania servers, hosted in Australia.
We've heard the feedback from our Oceania players loud and clear- we have added a new data center in Australia. Server is up now, and games are already running. No need to do anything extra on your side, besides go for the Crown!

— Hyper Scape (@HyperScapeGame) July 13, 2020
Further improvements to the beta
There is no doubt that these servers will be welcomed by Hyper Scape fans down undah. Although the game has not officially launched, Ubisoft has responded through a patch update. This resulted in the addition of new weapons such as a highly anticipated SMG and much more. Additionally, changes were made to the Salvo weapon as it appears to be too dominant at close range. So far, Ubisoft have been quick to respond to in-game issues and feedback.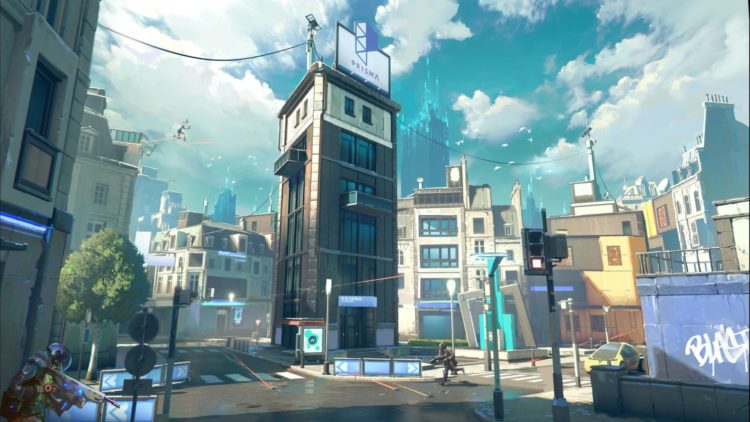 The beta includes the classic squad and solo play lists which battle royale fans will be familiar with. In addition, you'll have access to a Crown Rush mode, as well as two further limited time modes.
Another familiar aspect of Hyper Scape is that it has a cosmetics store. Here, players can purchase a currency known as Bitcrowns through the Uplay store to unlock cosmetics. Joining the open beta can be done easily via Ubisoft's website, which provides instructions on how to download and play.
The time players put into the beta will not be wasted as any progress made will carry over to the original game. Hyper Scape's open beta is now live on PC.