When Modern Warfare's Season 2 patch dropped on Tuesday many players couldn't believe how large it was. While PS4 and Xbox players thought they had it bad, PC players had to download a 70GB patch via Battle.net. It turns out Infinity Ward is more than aware of this problem, as developer and production director Paul Haile apologized on Twitter for the inconvenience.
This wasn't the first sizable update Infinity Ward has dropped either. Season 1 was around 20GB and a supposed bug fix patch released just before Season 2 added another 48GB to download.
Paul Haile's apology
Thankfully, Paul Haile's apology states that patch 1.14 has actually decreased the game's file size. He explains that the update sizes have been caused by the need to resend new asset packs to reduce Modern Warfare's overall size. In other words, players are redownloading better-compressed versions of files they already had.
Also, this update should see future patches drop in size considerably. Paul Haile didn't go into too much depth but mentioned how Infinity Ward has "set up the data," in a way that improves management. Regardless of the details, fans will be happy to hear that you should be able to avoid 50gb plus patches going forward.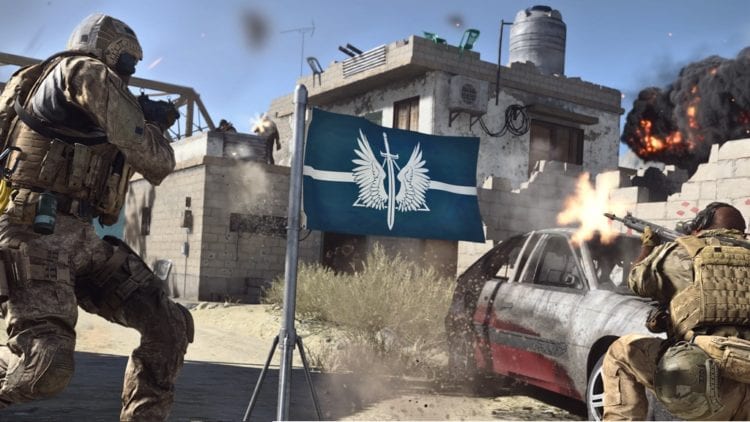 Strangely, Haile only mentions the potential introduction of a DLC pack management screen for console players. Given it's PC players that constantly get the largest updates, this is a little odd. At the very least, it would be nice to be able to uninstall the campaign like most recent Call of Duty titles.
Currently, Modern Warfare sits at a staggering 151GB on PC. To Infinity Ward's credit, before the last couple of patches, it was actually even larger, being closer to 175GB instead. All we can hope for is that Paul Haile is telling the truth and that future updates won't consume any more hard drive space.