Back in March, the team behind Layers of Fear and Observer teased a new game, mysteriously called Project Méliès. Earlier today, Bloober Team (snort) pealed back the paint on the project, revealing that the game is actually Layers of Fear 2, and it's coming out next year.
It's not surprising that the dark and creepy teaser is the next Layers of Fear game. Just a quick glance at the blackened arms stretching out from the walls is enough for me think, "yup, this is Layers of Fear, alright."
The Show Must Go On
From the teaser, we surmise that the game will strike similar chords to the original. The first game starred you as a painter struggling to finish a painting while his sanity ebbs away like ash to the wind. The sequel, from the looks of things, will focus on an actor seeing his own fair share of madness. A wooden coffin burns in one scene, while the next shows a darkened hallway with arms reaching toward the center. Truly, these masters of macabre don't seem to mind recycling themes.
The standout change this time around seems to be in the way the story will be told. Before, you read notes and newspaper clippings to piece together the horrific backstory leading up to the moment the game begins. While it's almost certain Layers of Fear 2 will do the same, this time we may get some narration to flesh out the game's tale.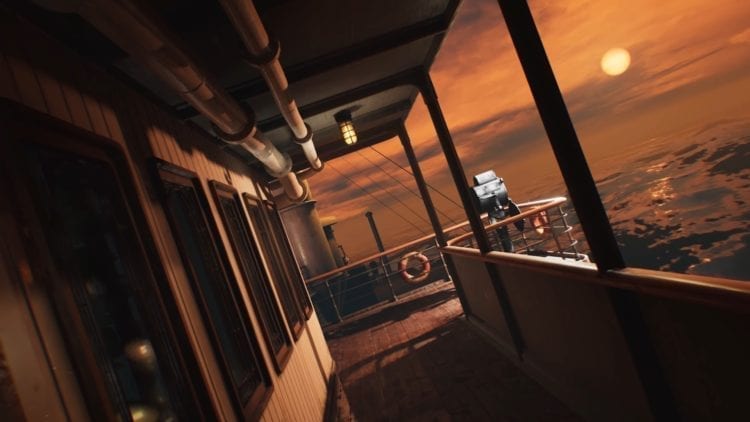 Bee Yourself
Tony Todd is the man behind the voice, as the end of the teaser points out. Some of you cheesy horror movie fans may get a kick out of that reveal, as Todd has been a part of the film genre for more than two decades. Most notably is his portrayal of the horrifying bee aficionado Candyman back in 1992.
"Before the world told you who you should be, do you remember who you were?" asks Todd in the teaser. "You became an actor, so you wouldn't have to be yourself."
The Layers of Fear website provides the only hint we have that the game will release next year. Scrolling to the bottom is a date: 2019. Hopefully more information will be revealed soon. So be sure to head back; we'll keep the light on for you.