Little Nightmares II might not be launching until next year, but that hasn't stopped Bandai Namco cashing in on Halloween. We're a little over a week from the frightening festivities, and to celebrate, we get a fresh glimpse at Little Nightmares II. The Halloween trailer reminds us just how creepy this game world is.
The Little Nightmares sequel follows the story of Mono, who joins up with the protagonist from the first game, Six. Together, they're distracted by a faint hum coming from a distant signal tower. We've taught ourselves to never follow the creepy sounds in a scary scenario, but clearly Mono and Six didn't get the memo. Instead, they set out to figure out what's causing the humming sound. Along the way, they're going to come across some creepy residents, and some are shown off in the new trailer.
It all looks fittingly haunting, just like the first game. There's something about these small kids exploring creepy ass environments that doesn't sit right with us, in the best possible way. Unsettling is a good way to put it, further enhanced by the sequels fixation on creepy mannequins.
Leave the light on
Recently, we had the chance to go hands on with a Little Nightmares II preview build. It offers much of the same thrills and spills as the first game. It continues to deliver plenty of downright eerie locations and levels to explore, building on what was great about Little Nightmares. However, a few sections of the demo required a little too much trial-and-error for our liking.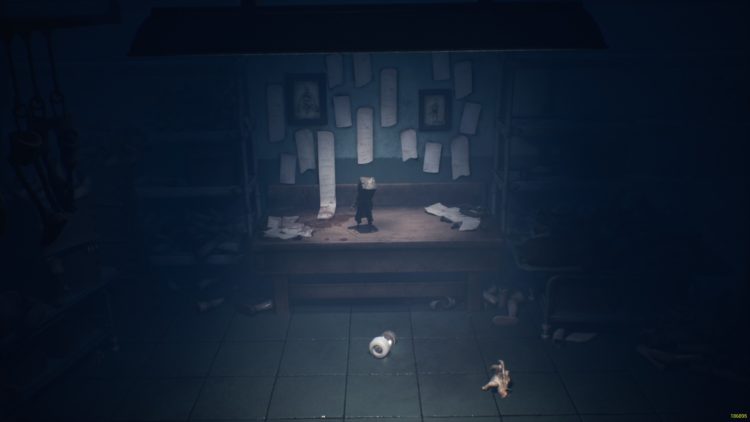 Alongside today's Little Nightmares II Halloween trailer, Bandai Namco has also revealed a new edition of the game. The Little Nightmares II "Stay Tuned" bundle consists of the base game, Mono and Six figurines, a steelbook case, the artbook, soundtrack and a set of stickers. This is exclusive to the console version (likely due to its physical nature) but if you're desperate for the goodies, you can always ship off the console copy and keep the extras.
Little Nightmares II launches February 11, 2021 on PC.