Lost Ark is a visually stunning Korean action-MMORPG, and a lot of players outside of Korea have been begging the developer, Smilegate RPG, to release the game in other parts of the world. Thanks to a partnership with Amazon Games, the action-MMORPG is finally coming to the West. However, the developer has decided to delay the release of Lost Ark until early 2022 to ensure the game is ready to slay from day one.
This announcement will likely disappoint many players eager to dive into the world of Arkesia. However, you won't need to wait until 2022 to try Lost Ark for the first time. There will be a Closed Beta from November 4 to 9. If you purchase the Lost Ark Founder's Pack, you're guaranteed a spot in the beta test. If you don't want to do that, you can still sign up for a chance to get a playtest spot.
Smilegate RPG and Amazon Games revealed that the decision to delay Lost Ark was made after reviewing all the feedback from the Closed Alpha test that took place in June this year. The two studios have been hard at work translating walls of text, recording English voiceovers, fixing bugs, and setting up servers in the West. But it turns out there is more work that needs to be done to meet the high standards desired by the developers and expected by players.
The post on the Lost Ark website also said that the studios want to ensure the wellness of the workers at Smilegate and Amazon is considered. That's a smart and compassionate move. No one wants to see more abusive behavior in gaming like we've seen come to light from Blizzard in recent months.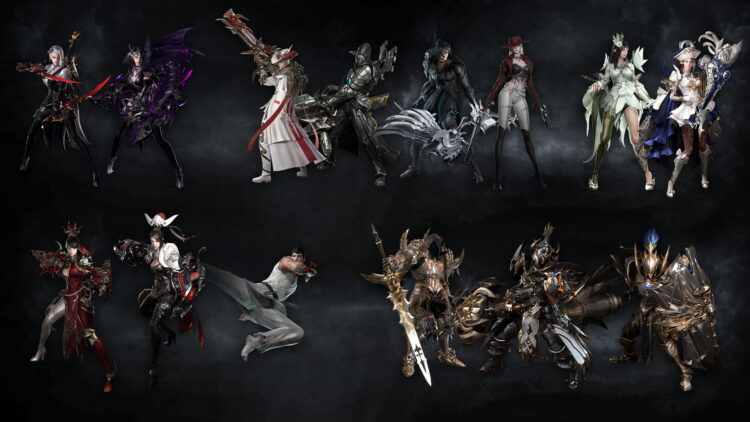 More communication incoming
The Lost Ark team wrapped up its announcement by promising to be more vocal about the development of the game moving forward. The team wants to improve the quality and quantity of its communications with fans. To do so, they will release monthly updates from now. In October, Lost Ark will also launch official forums and a Discord channel in preparation for the Closed Beta.
For now, you can soothe the pain of the delay announcement with some videos of the Lost Ark classes in action. You can learn about, and check out, the Warrior, Mage, Assassin, Martial Artist, and Gunner.