NetherRealm Studios has announced that a new skin pack is being added to its Aftermath expansion content. The expansion is being drip-fed across several months. This new character pack is the latest addition. The Klassic Femme Fatale pack contains three character skins aiming for a classic look. The skin pack is only available as part of Aftermath and cannot be picked up separately.
The three Klassic Femme Fatale skins are the Sole Survivor Kitana, Outworld Courier Jade and Old Blood Skarlet. The three character skins are "Mortal Kombat 3 inspired", proving a bit of a throwback from NetherRealm. The Aftermath expansion kicked off in May, bringing story mode content and three characters: Sheeva, Fujin, and Robocop. The new Mortal Kombat 3 inspired skins are out now on PC, Stadia and the console versions of MK11.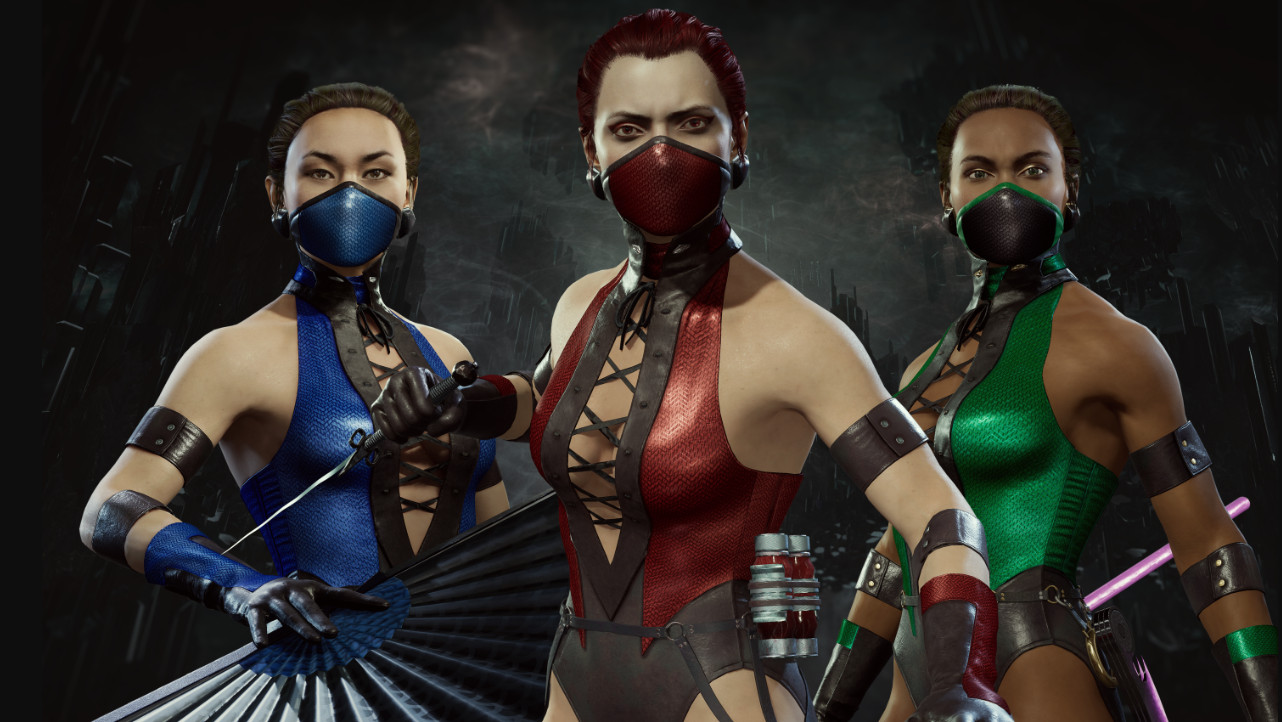 Squashin' bugs
Alongside the new DLC release comes a list of bug fixes. The majority of these changes focus on character abilities. Cetrion's Bouncing Boulder no longer has its hit registrations removed when it's reflected. The character also saw a rare issue crop up at times where the first hit of Deadly Winds would not trade correctly. This has been fixed too. D'Vorah's Infested Krushing Blow now triggers when hitting Jacqui while she is airborne through various moves. Kitana has had her hit and repel regions of Square Wave slightly adjusted too.
Elsewhere, two changes have been implemented for Sonya. Her Mortar Strike will no longer fire in the wrong direction under certain circumstances, and a visual issue regarding the turret's damage effects has also been fixed. Kotal Kahn's Mehtizquia Cut Amplify Krushing Blow now triggers when hitting Jacqui while she is airborne, and last but not least, Shang Tsung sees an alteration. His The Essence Thief Brutality now triggers correctly at all times.
Both the bug fixes and the new character pack are out now for PC.