Sword Art Online: Fatal Bullet fans are in for a real treat as the newest DLC is now available for download and purchase via Steam from Bandai Namco. The Collapse of Balance DLC is priced at $9.99, and hits all platforms simultaneously. Check out the sick trailer below.
DLC Description:
Players will be teaming up with two new characters Alice and Eugeo. The goal is to try to stop Lievre from destroying the capital city SBC Gloken. In addition to this new campaign, the Collapse of Balance DLC will also add a new Defensive Battle Quest, two new Sword Skills, four new weapons, and a sweet new dungeon to explore.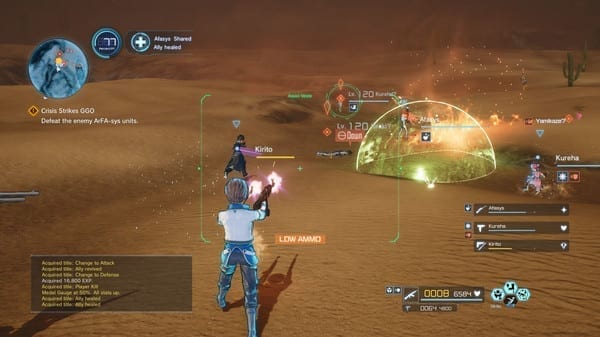 Will you be checking out the newest DLC? Let us know what your thoughts are on the latest addition this popular game series and if you plan on checking Collapse of Balance. For more information, you can check out the official site and Steam page.