If you are a Harry Potter fan you will love what was just supposedly leaked this morning. A Redditor has released leaked footage from a new, work in progress Harry Potter RPG. Unfortunately, Warner Bros. Entertainment has since blocked the video on copyright violations (as is their right) on YouTube, but you can watch another version here. Apparently, this footage came from a focus group in the USA, and leaking said footage from any type of test group is a big no-no.
Nonetheless, let the hype begin! This untitled new Harry Potter RPG looks to be open world. If you've been playing the mobile Harry Potter game (Harry Potter: Hogwarts Mystery) as much as I have, you will want to play this game on PC. The following information comes to us from Reddit User VapeThisBro.
Plot Details From The Reddit Leak
Set in the 19th Century (1800's) Wizarding World, this 3rd person open-world action RPG game centers around your character with unique abilities who has eared a late acceptance to Hogwarts School of Witchcraft and Wizardry.

You are a newly arrived 5th year student to Hogwarts that demonstrates a latent gift for magic with a unique ability to track and identify remnants of a pottant ancient power. Upon arrival, strange events begin to materialize In the Forbidden Forrest and trouble begins o brew within the castle walls. Together with Professor Elezar Fig, you embark on a journey through both familiar and never before seen locations to bring to light the truth behind these mysterious occurrences.

On your quest you will craft potions, master new spells, and discover fantastical beasts. You will battle Dark Wizards, Goblins, and other supernatural enemies and uncover the truth about your destiny – the Fate of the Wizarding World lies in your hands.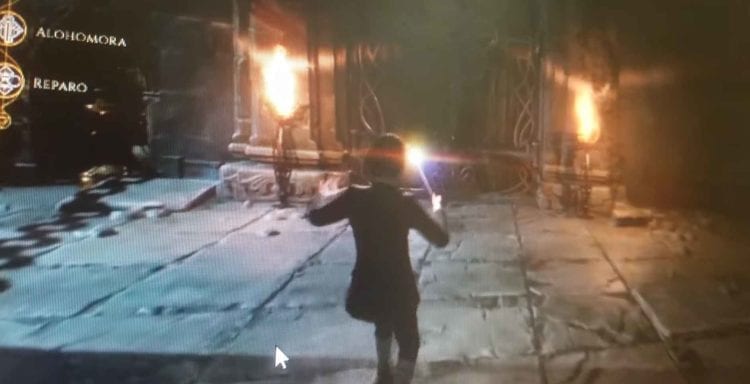 Game Features
Head on your own personal Journey to Hogwarts.
Create your character from a selection of eight different wizard types.

Experience Hogwarts, make new friends, uncover new secrets, and change the fate of the Wizarding

World.

A new magic system will be introduced that creates countless possibilities to master different types of magic.

Freely explore the Wizarding World for the very first time.

 Choose which house you will be sorted into and make your own friends at Hogwarts. You will decide whether to pursue a path of good or evil.

Experience an all-new story separate from the books or films.
There is no set date or official announcement from Warner Bros. Entertainment just quite yet, but they do own the rights to Harry Potter. Stay tuned as we watch this developing story, and hopefully, this game will be playable on PC soon. Let us know if you plan to check this game out!