No Man's Sky has become the talk of the town since the NEXT update launched on July 24. The player base on Steam reached almost 97,000 players last July and around 83,000 for most of August. Indeed, No Man's Sky NEXT revitalized the flagging game. Following up on the success, Hello Games recently released an update that aims to further bring together the community. This is only the first season, but the community event is expected to last around eight weeks.
The No Man's Sky Community
Despite having one of the most disastrous launches in recent memory, there remained a few dedicated fans who stuck with Hello Games and No Man's Sky. Months passed and the game slowly improved and the community took it upon themselves to chart the unknown. That endeavor culminated in the Galactic Hub Project which aimed to map a chunk of civilized space for many Travelers.
Apart from that, No Man's Sky's Galactic Atlas launched as part of the NEXT update also shows various points of interest in the galaxy. Hello, Games have also added more functionalities such as regional hubs and portal addresses. If you'd like to see someone's awesome base in person, simply ask for their glyph combination to pay them a visit.
As for the community event in No Man's Sky NEXT, the feature will be split up into seasons. To participate, you simply need to finish the first step after meeting Specialist Polo and Priest Entity Nada in The Anomaly. Once done, you'll be told that there's an incoming transmission and you have a new side mission to undertake.
And so I booted up my game to see what it's all about.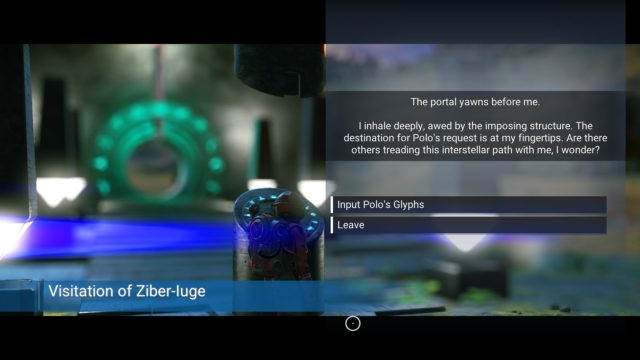 Seasonal Community Event
Upon heading out into space, Specialist Polo immediately informed me that I needed to visit a nearby planet with a portal. I obliged. I found the portal that he spoke of and went through.
As my game loaded the next area, I thought of what wonders I would behold. What mysteries would I uncover? What reality-bending secret would I find? The first thing that popped on my screen was this:

Okay. That was a surprise. Since the portal led to a specific planet — Oezen Gamma — it looks like a lot of players were already leaving their mark via Communications Stations. Here's someone with a spoiler: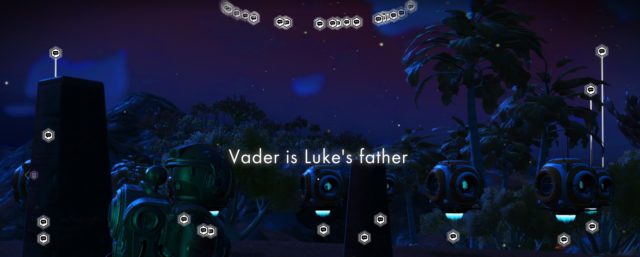 A surprise to be sure… but a welcome one. Everywhere around me, there were so many Communications Stations that messages kept popping over and over. I honestly had no idea what I was supposed to do. Apparently, so did these guys:

Thankfully I wasn't the only one who was confused at first. At the same time, I felt some weird, fuzzy feeling. I knew I was playing solo in this vast, empty world — but at the same time, I knew I wasn't alone. There were countless Travelers who've been here the past couple of days. They've explored this planet and are simply leaving behind their mark. I can't help but smile.
Here are some other notable messages:

Players from various countries were also sending their greetings:


Words of Wisdom
I couldn't help but join in. What poignant words would I leave behind? What lessons in life would I impart? I crafted my own Communications Station just a bit further from the others and wrote: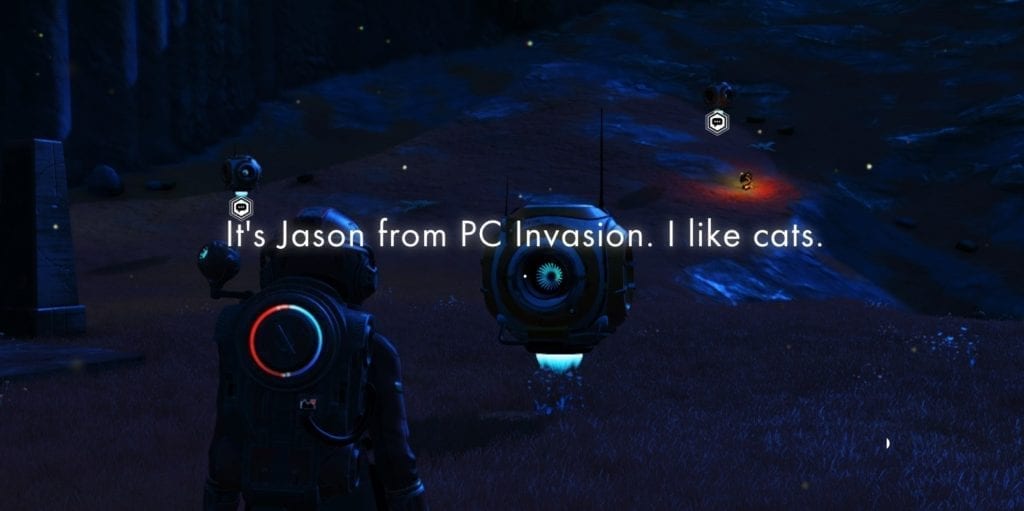 Gathering materials
Before I got fully distracted, I remembered that I did have a mission to accomplish — digging up Buried Technology Modules. Opening these would grant you a Hex Core and you needed 25 to complete the objective. Unfortunately, this area was already crowded. I had to high-tail it to another part of the planet to find what I was looking for.
Upon obtaining the Hex Cores, I flew back to space and received a transmission from Specialist Polo. I transferred the items to him remotely and gained 2,000 Quicksilver. Then, The Anomaly materialized in front of me.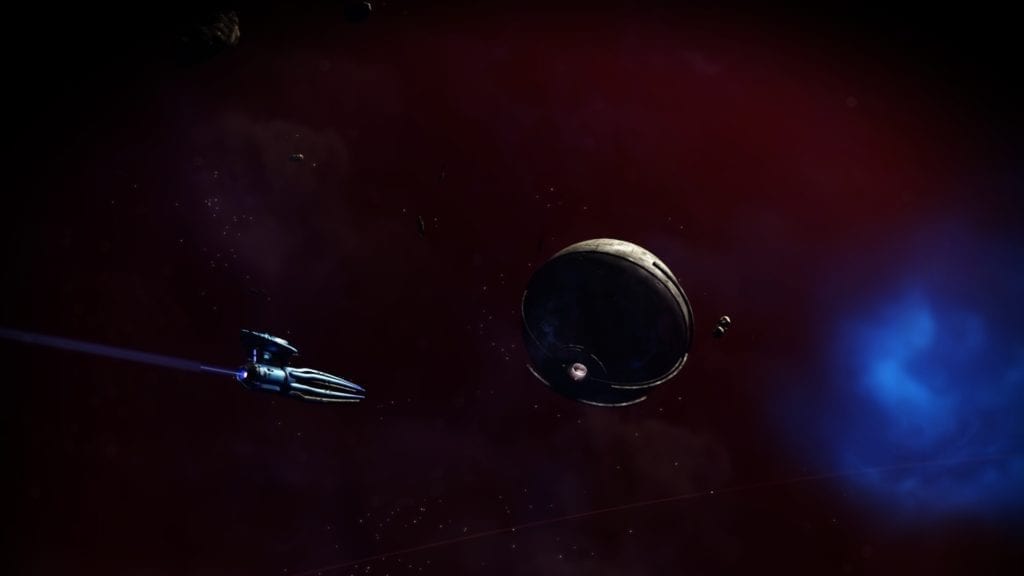 I parked my spaceship inside and went straight to the new NPC — the Quicksilver bot — to check out his wares.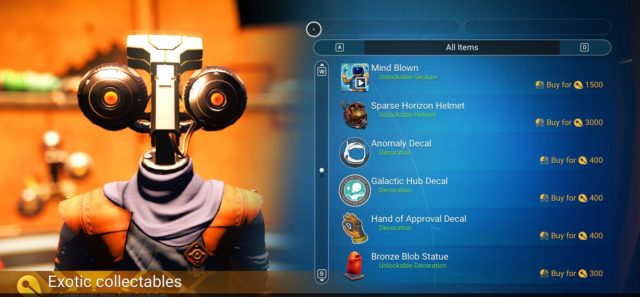 It's got an assortment of decals, decorations, a nice but expensive helmet, and a brand new emote. After this entire ordeal, I knew there was only one thing I had to get.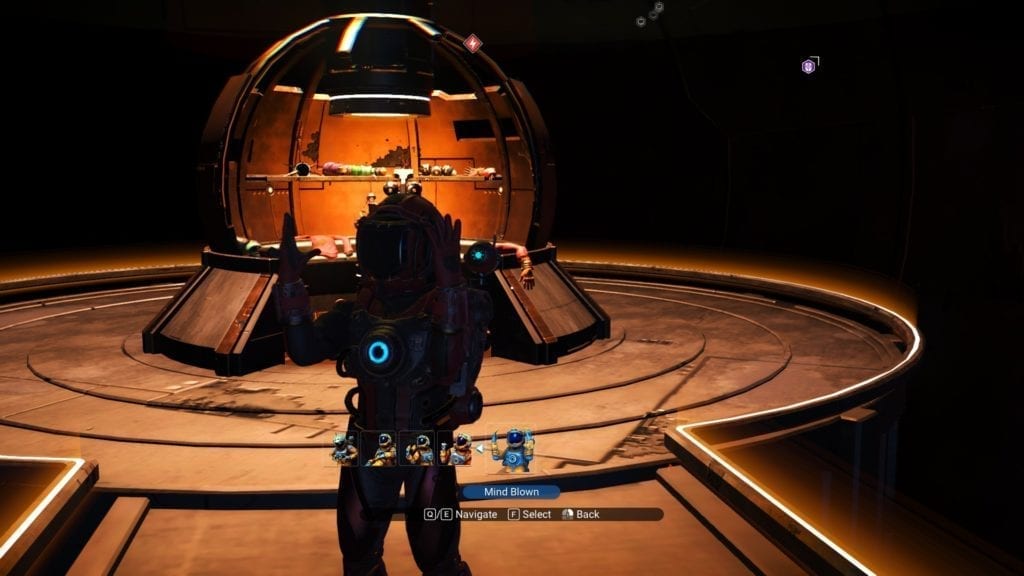 You can still continue farming for Hex Cores via Buried Technology spots after your first turn-in. There's just one catch, those Hex Cores will be slightly rarer this time around. You're more likely to get Buried Technology Modules or other items. Still, if you can gather as much as you can you'll have enough Quicksilver to buy everything available.
Bringing the community closer in No Man's Sky NEXT
Again, No Man's Sky still has ways to go to reach its full potential. But it's heartwarming to know that somewhere out there, in some distant part of the galaxy, dedicated players are finally enjoying the events and content that the game can offer. We hope that Hello Games can continue to deliver in every future update moving forward.
I believe this message sums up what many long-time players must feel right about now: