Fall Guys: Ultimate Knockout, the battle royale that's more like a kid's birthday party than a fight for survival, will soon have an official toy collection. I say collection, because you will be able to get more than just the standard bean. A range of toys will be created in numerous Fall Guys outfits.
The announcement was made by Moose Toys, who has secured a master toy partnership with Fall Guys developer Mediatonic and publisher Devolver Digital. Fall Guys isn't the only hit pop culture phenomenon that Moose Toys is producing collectibles for. The toy manufacturer also recently secured a licensing partnership with Fortnite and the upcoming film Space Jam: A New Legacy.
When it launched in August 2020, Fall Guys took the gaming world by surprise. The laidback nature of the game combined with humorous attire and the now-iconic bumbling bean characters made it endearing to a wide range of gamers. And non-gamers. The smash success was unexpected, but welcomed with much enthusiasm.
From your screen to your home
The production of Fall Guys toys seemed inevitable. The clumsy, yet cute characters can easily be envisioned as plushies for couches or small statues for desks. Mediatonic co-founder Dave Bailey even revealed that the character design for the game came from a vinyl toy created by one of the team's artists.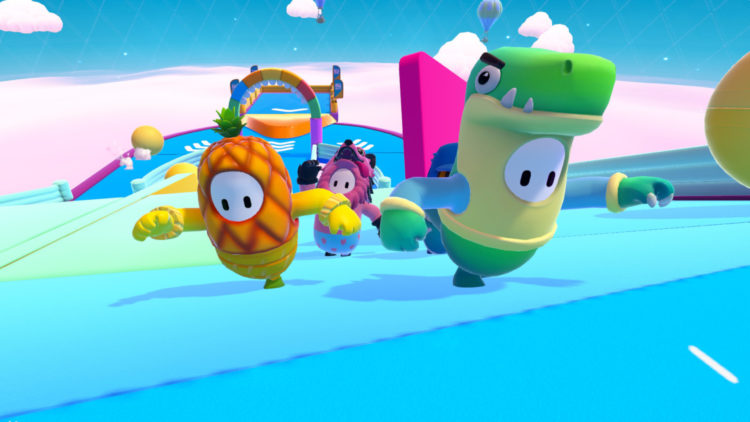 Joe Smith, the senior director of global marketing, licensed brands for Moose Toys and revealed that the company will be producing premium plushies, collectibles, and innovative toys. You can expect a range of options to choose from. The picture above gives you a first look at what some of the plushies might look like. However, more information on the rest of the range will only be available closer to launch.
The production of Fall Guys toys is another milestone for Mediatonic. The game recently stumbled on into its fourth season. Plus, the developer was recently bought by Epic Games. Who knows what's next for the unstable beans. A Netflix anime?