Outbuddies, a new game being developed by Julian Laufer and published by Headup Games, was announced today. It is a 2D, retro-styled sidescroller that takes place at the bottom of the sea. In a truly Super Metroid fashion, new gadgets will need to be unlocked to progress further in the game. Outbuddies will even support local co-op play!
You can see the game's announcement trailer below.
While Outbuddies was just announced, it has been in the works by Julian Laufer since 2013. Laufer explains that "development started as a spare-time passion-project in early 2013, influenced by timeless classics of my childhood starring Super Metroid, Castlevania, Super Mario Bros., and Mega Man." Laufer also cites recent games such as Axiom Verge, Hollow Knight, and Celeste as some of the game's sources of inspiration. He further adds this:
As a father, daytime employee, and gamer myself I loved how progression and iteration were tackled in outstanding indie platformer Celeste, so OUTBUDDIES was designed to provide challenging and encouraging gameplay while skipping punishing throwbacks and grinding mechanics in total.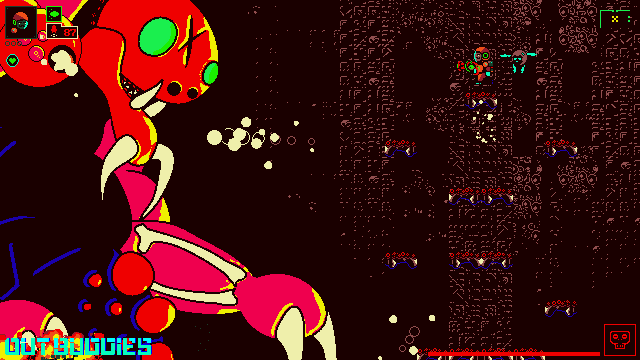 Outbuddies takes place 36,000 feet below sea level where a maritime archaeologist named Nikolay Bernstein discovers the sunken city of Bahlam. He is joined by a Buddy-unit, who is playable in co-op, which allows him to hack devices, map the area, and use telekinesis on certain objects. The duo will team up with a group of miners known as the Wozan who want to find a way up to the surface to flee from the deep-sea dangers. In his journey to learn how he ended up at the bottom of the ocean and make his way home, Bernstein will run into many different environmental hazards and face off against difficult bosses.
No official release date for Outbuddies has been announced, but the game is currently scheduled to release in Q3 2019. It will be coming to PC via Steam, PlayStation 4, Xbox One, and Nintendo Switch.
Let us know if you'll be taking the dive into Outbuddies!