After nine years of development, Slitherine and Flashback Games' Panzer Corps 2 finally has a release date, March 19. In just two months, gamers will be able to play the sequel to the well-received Panzer Corps. That game itself was a modernized imagining of the classic Panzer General series of old. Interestingly, there is almost as much time between the release of the last Panzer General game in 2000 and the launch of 2011's Panzer Corps as there is between the latter and its sequel. If you're a fan of the old Panzer General series or wargames in general, keep an eye out.
3D Panzers
Panzer Corps 2 utilizes the Unreal Engine and features almost 500 highly detailed models for the discerning armchair general. Slitherine also promises "an exceptionally intuitive UI and the slickest animations." In a turn-based wargame like Panzer Corps 2, animations aren't my top priority. It's a manageable UI that can make or break the game. Panzer Corps 2's UI looks simple enough so far.
Check out some of the other features for the upcoming game:
1,000 unit types
61 single-play scenarios in the campaign
Random map generator for single-player and multiplayer Skirmish
Live MP, Hotseat (how often do you see that anymore?), and co-op
4K support
Custom camouflages and insignias for units
Dozens of map skins for various locations, seasons and weather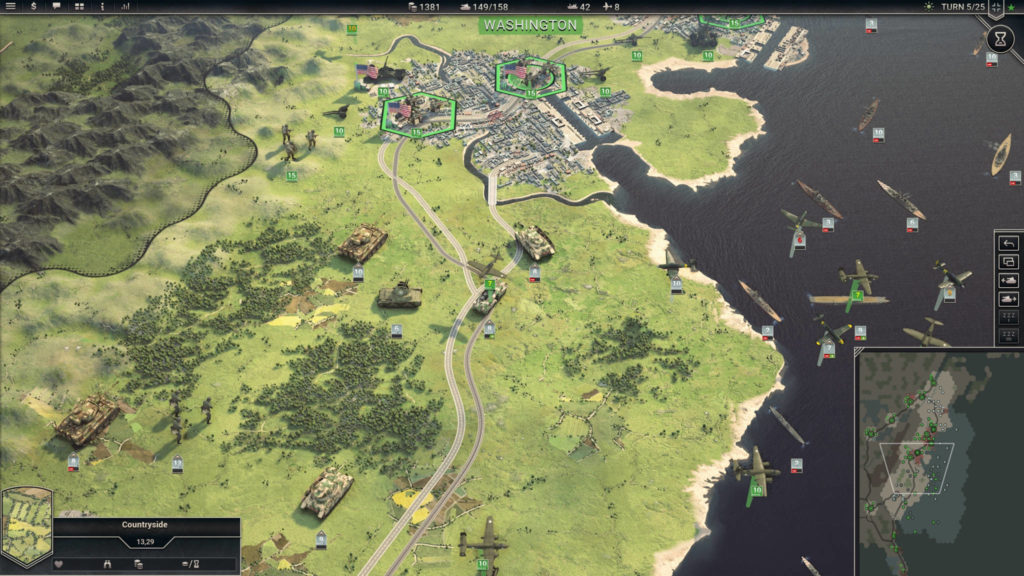 Invade the United States
"Alternative History" scenarios are one of the more interesting tidbits about the game. I had plenty of fun making the United States into a communist or fascist nation in Hearts of Iron 2, and Panzer Corps 2 has its own way for players to reimagine history. One of them involves a German invasion of the US East Coast. It should be a fun break from the monotony of France's hedgerows or the muddy landscapes of Soviet Russia. On the other hand, the maps do look quite pretty, so I don't think I'd get too bored looking at them.
There isn't any word on pricing yet. However, you can wishlist Panzer Corps 2 on Steam and get notified when it comes out.