December 2018 PC Games
Just Cause 4 (Avalanche): 4 December
Rico is back with more grappling action and now weather.
Destiny 2: Black Armory (Bungie): 4 December
The first mini-DLC that follows up on your Guardian's adventures in Forsaken.
Mutant Year Zero: Road to Eden (The Bearded Ladies): 4 December
Imagine XCOM with a lot of tongue-in-cheek humor and quirky characters — a mutant lady, and humanoid ducks and pigs.
Override: Mech City Brawl (The Balance Inc): 4 December
Up to four players can battle it out with gigantic mechs, crushing opponents and leveling the battlefield.
Edge of Eternity (Midgar Studio): Steam Early Access – 5 December
Embark on an adventure with a distinct JRPG feel.
Battle Princess Madelyn (Casual Bit Games): 6 December
A Kickstarter-backed project emphasizing Metroidvania gameplay and old-school goodness.
Jagged Alliance: Rage (Cliffhanger Productions): 6 December
Set 20 years after the first Jagged Alliance game, the sequel will bring back TBS goodness and quirky mercenaries.
Hades (Supergiant Games): Epic Games Store  Early Access – 6 December
The makers of Bastion and Transistor are bringing you another unique title. This time you're playing as the son of Hades looking to escape your dad's domain.
Iris.Fall (NEXT Studio): 7 December
A gorgeous-looking puzzle game where you control light and shadow as you guide the titular character, Iris.
Path of Exile: Betrayal (Grinding Gear Games): 7 December
One of the biggest expansion releases for Path of Exile that adds an Immortal Syndicate meta-game while overhauling masters and crafting systems.
Katamari Damacy Reroll (Monkeycraft, Bandai Namco): 7 December
The remastered version will all the quirks of the PlayStation 2 hit.
Kingdom Two Crowns (Noio, Coatsink): 11 December
A brand new campaign with additional monarchs that you can play via local or online co-op.
Insurgency Sandstorm (New World Interactive): 13 December
The next game in the multiplayer FPS series from New World promises more modes, weapons and more. Currently on Early Aceess.
GRIS (Nomada Studio): 13 December
A stylistic adventure platforme published by Devolver Digital.
Lucius III (Shiver Games): 13 December
A psychological horror series with stealth elements, get ready to play as the dark child Lucius once more.
Atlas (Grapshot Games/Studio Wildcard): Steam Early Access – 21 December
The makers of Ark: Survival Evolved aren't fooling around. They're planning a seafaring and exploration-heavy game with up to 40,000 players in a game world.
Related to this articleRelated to this articleRelated to this article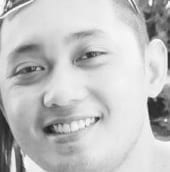 I'm a small business owner who's also writing on the side, contributing in various websites under the Enthusiast Gaming umbrella — Destructoid, Flixist, Daily Esports, PlayStation Enthusiast, and PC Invasion.
My Steam library has 1,131 games at the moment so we definitely have a lot of things to talk about.