April 2018 PC Games
Radical Heights (Boss Key Production): 10 April 2018 – Early Access
After the disaster that was Lw Breaker, Boss Key jump on the battle royale bandwagon with this future 80's themes battle royale title.
DEPLOYMENT (Whale Rock Games): 10 April 2018
Time to DEPLOY! Take your friends and get ready for the epic battles in Deployment, the new multiplayer online top-down shooter game from the creators of the We Are The Dwarves.
Extinction (Iron Galaxy ): 10 April 2018
In Iron Galaxy's giant stomping game Extinction the legendary Ravenii are back, and as Avil, it will be down to you to stop their advance through Dolorum.
SpyParty (Chris Hecker): 12 April 2018
In SpyParty, one player has to outwit the other as a Spy while the other plays a Sniper whose job is to identify the spy (other player) and take them out with one shot. It's a battle of observation and cunning as the spy has to mingle in a room with NPCs and complete missions.
We Happy Few (Compulsion): 13 April 2018
The Joy-filled streets of Wellington Wells are currently hosting a first-person Early Access survival game. But it's supposed to gain a narrative at launch.
Steampunk Tower 2 (Dreangate): 19 April 2018
Steampunk Tower 2 is a Real Time Strategy game in which you will have to defend yourself from the attacks of powerful armoured enemies and tremendously huge bosses
BattleTech (Harebrained Schemes): 24 April 2018
Jordan Weisman's turn-based videogame adaptation of his own BattleTech universe is due next year.
Subaeria (ILLOGIKA): 24 April 2018
Subaeria follows Styx, a young girl who's out for revenge after her family is murdered by the overlord of Subaeria. In the game, she has to fight her way through murderous robots and pit them against each other.
Frostpunk (11-Bit Studios): 24 April 2018
Frostpunk is the first game of society survival. In an ultimately frozen world, people develop steam-powered technology to oppose the overwhelming cold.
Related to this articleRelated to this articleRelated to this article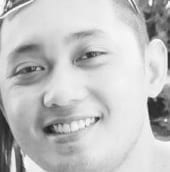 I'm a small business owner who's also writing on the side, contributing in various websites under the Enthusiast Gaming umbrella — Destructoid, Flixist, Daily Esports, PlayStation Enthusiast, and PC Invasion.
My Steam library has 1,131 games at the moment so we definitely have a lot of things to talk about.