Another week of brand new PC game releases (October 15 to 21). Last week we had WWE 2K19, Space Hulk: Tactics, and many more (we've reviewed the aforementioned games by the way so you can check those out). Oh, and there was also this game that released around the weekend. It rhymes with "Porkchops Score" and it has since made a killing in the digital sales department. That's right, Call of Duty is back in black with Black Ops 4, baby! Will this week's PC game releases — Soulcalibur 6, Warriors Orochi 4, and many others — be enough to unseat Black Ops 4 from its throne? Let's take a look.
Of course, for those who are looking to check out the launches further ahead, you can always browse our updated PC game release date list.
Warriors Orochi 4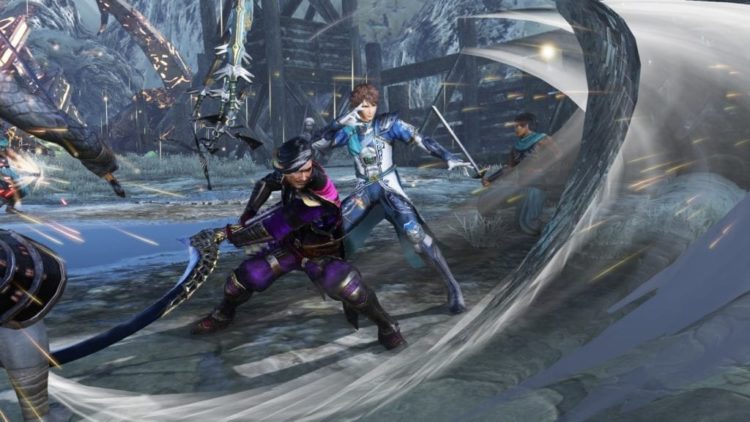 Release Date: October 16, 2018
Developer: Koei Tecmo
Publisher: Koei Tecmo
Whenever a Dynasty Warriors game is touted as having the most playable characters in its roster, I usually thought: "Well who's got time to play and master all of them?" I tend to feel that Samurai Warriors, at least, hasn't gone too overboard with the sheer number of characters until later iterations.
Fast forward to the present day and good golly, Warriors Orochi 4 will have 170 playable personalities from both franchises as well as from the Orochi storyline. It's gone from the "most ambitious crossover event in beat-em-up genre history" to "let's throw in every person that did something notable, hell yeah!" Goodness, I know some players might get overwhelmed, but fans of these franchises must be looking forward to another fun-filled romp.
LEGO DC Super-Villains
Release Date: October 16, 2018
Developer: TT Games
Publisher: Warner Bros. Interactive Entertainment
I used to be a fan of LEGOs when I was a kid. Building ships, towers, and general environments made for an awesome afternoon with friends. Then I grew up and stepped on a LEGO brick. That ended our love story. I digress. Many fans know that LEGO games (and movies) provide a great weekend for younger fans and those who are young at heart. I know that I'll eventually get my three-year-old some LEGO video games once I think he's going to be a pro at the platforming and adventure genres.
LEGO DC Super-Villains hopes to capture that magic via ease-of-play, family-friendly humor, and an open-world setting. The only difference this time around is that you'll play as a bad guy. Looks like a redemption arc is brewing?
NBA 2K Playgrounds 2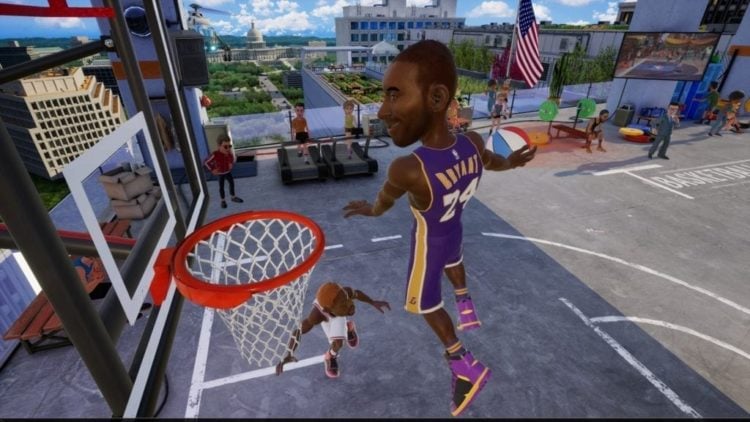 Release Date: October 16, 2018
Developer: Saber Interactive
Publisher: 2K
There was a certain predicament that many of us who grew up playing basketball games faced during the 90s. No, it wasn't our choice of hairstyle or clothing; it wasn't even a toss-up between Nirvana or Pearl Jam. Nope, it was actually whether we would rather play NBA Live or NBA Jam.
Today's world has tons of sports titles have devolved into graphical wonders with simulation-heavy mechanics. However, there are still those who long for the days when we could just play sports games with the same arcade theme and flavor. NBA 2K Playgrounds 2 hopes to deliver on that with gameplay mechanics and features (Big Head Mode) that are reminiscent of NBA Jam's.
RimWorld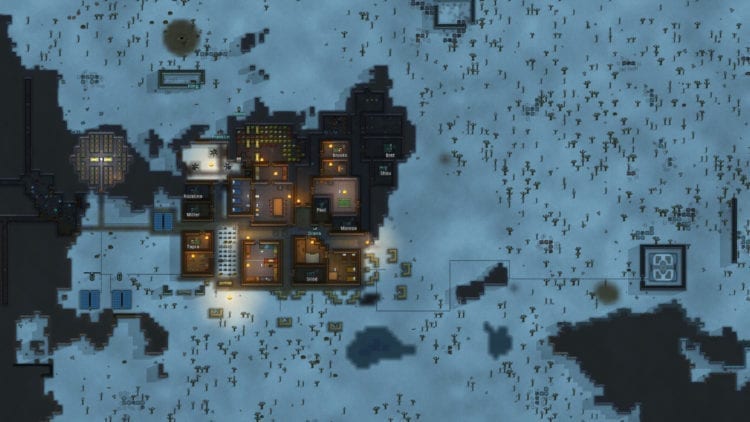 Release Date: October 17, 2018
Developer: Ludeon Studios
Publisher: Ludeon Studios
There are games that remain forever stuck in Steam Early Access. Some eventually see the light of day only to remain a jumbled mess; others are forgotten by their developers. Then there are those that stay in development for years and, through a magical combination of hardworking creators, passionate fans, and general creativity, turn out to be classics. Some good examples: Subnautica, Oxygen Not Included, Darkest Dungeon, and a few more.
There may be another addition to that fine list of luminaries, and that's RimWorld. The game has been in Steam Early Access for over five years. It has, for the most part, retained a dedicated following and an Overwhelmingly Positive rating. It will finally leave its beta stages and have a full launch on October 17.
Reigns: Game of Thrones
Release Date: October 18, 2018
Developer: Nerial
Publisher: Devolver Digital
From one indie darling to another in back to back days, oh my! Reigns — and its Her Majesty spinoff — have become quite a hit among PC and mobile gamers. That's because these games provide so much randomness and quirks that you cannot help but laugh at the results — and your own poor decision-making capabilities.
The games are fairly easy to understand and control. You just swipe left or right to make your choice. It's like Tinder, except your fictional character usually end up dead. And speaking of people ending up dead, isn't it fitting that the next Reigns game is set in the Game of Thrones universe?
World War 3
Release Date: October 19, 2018
Developer: The Farm 51
Publisher: The Farm 51
Towards the end of last week, we had Call of Duty: Black Ops 4, which provided an exceptional online multiplayer experience for FPS fans. And, towards the end of this week, we'll have a contender from The Farm 51 with World War 3 when it enters Steam Early Access.
The visuals and combat mechanics in World War 3, at first glance, seem promising already. The game touts a realistic bullet and armor penetration system as well as accurate depictions of weapons and army uniforms. It will also feature a world map with an evolving metagame that rewards you for your victories.
Soulcalibur 6
Release Date: October 19, 2018
Developer: Bandai Namco
Publisher: Bandai Namco
How fitting is it to start this week off with Warriors Orochi 4, a hack-and-slash game from two Japanese companies that merged, and end it with something slightly similar — a fighting game where you hack and slash your opponents from two Japanese companies that merged? That's what we'll have when Soulcalibur 6 hits the store shelves later this week.
We've got returning favorites such as Mitsurugi, Ivy, and Cervantes. Along with familiar faces, we'll see newcomers such as Zhang Jiao wannabe Azwel and none other than the Witcher himself (and handsome ladies man), Geralt of mother-effin' Rivia!
Next Week
If you thought we've been gushing over Geralt this week, then prepare for what's coming up next when we have not one, but two games set in The Witcher universe. We'll see Gwent with its official launch, and Thronebreaker, once Gwent's story mode now turned into a full-fledged RPG. All that and more next week, so stay tuned.
---
Note: Release dates listed are for North America.