Just Flight is back at it again with yet another Piper add-on being prepared for Microsoft Flight Simulator. This news follows the release of its Piper Arrow III prop a few weeks ago. Now, the studio is in the process of creating the Piper PA28-161 Warrior II. It's another single piston-engine prop in a similar family to that of the aforementioned Arrow.
Developed in the 1960s, the older Warrior II contains four seats and a fixed tricycle landing gear (which means they cannot be retracted, unlike the Arrow III). With a 160hp engine under the hood, it's also slightly underpowered compared to the Arrow III. Despite being an overall older and less capable aircraft than the Arrow III, the Warrior II is still a remarkable airplane that is actively flown by many general aviation pilots around the world across many different regions.
Just Flight is actually producing its virtualized model of the Piper Warrior II for Microsoft Flight Simulator using data gathered from research by means of flying an actual Piper Warrior II over in the UK. This will allow the studio to capture the look and feel of the aircraft with a surprising amount of detail.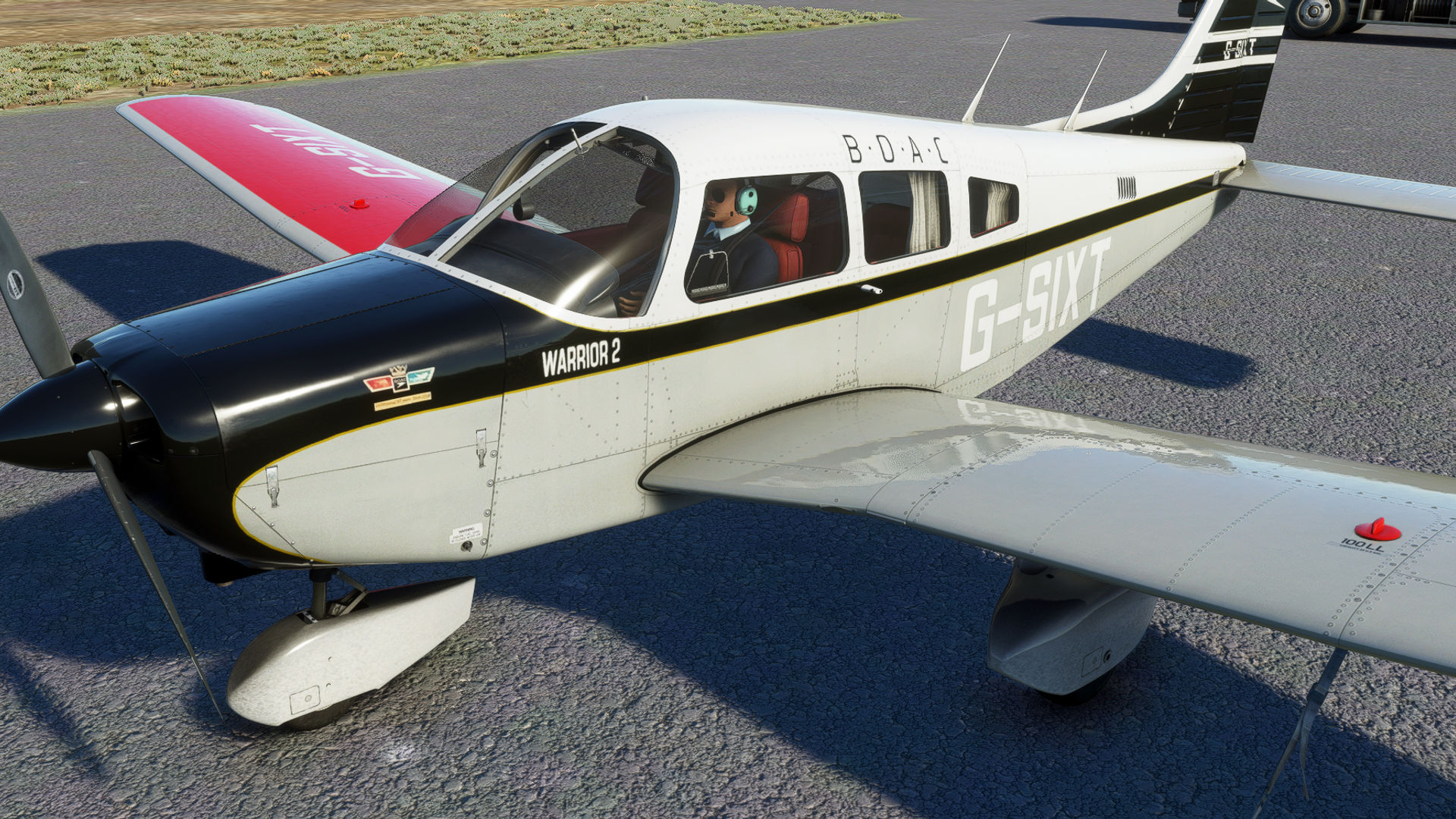 Ole' reliable
Just Flight's Piper Warrior II add-on for Microsoft Flight Simulator will feature some key elements that one would expect. These include animated and interactive surfaces, high-resolution textures, and accurate flight dynamics. Despite the aircraft's age, it will still support GPS units and even an Electronic Flight Bag, which is a tablet computer that will be responsible for enabling and disabling various elements. Both IFR and VFR virtual pilots will enjoy its array of avionics, as Just Flight mentioned that it will be suited to either kind of operation.
Beyond the Warrior II, Just Flight has also revealed that it's developing a follow-up to the Arrow. The Piper PA-28R Turbo Arrow III/IV is also currently in production. This variation of the aircraft features an even more powerful engine, slightly more modern avionics, and a T-shaped vertical stabilizer. Both of these new add-ons are "coming soon," so hopefully the craft will both be released at some point this summer.
As for the Microsoft Flight Simulator add-ons that are already available, there is the recently-released twin-prop Piper Seneca V from Carenado and the venerable Mitsubishi CRJ 550/700 regional jet from Aerosoft. And, of course, there's also a growing collection of useful freebies out there.