As the Covid-19 pandemic has worn on across the globe, one game with far too much relevance has been playing off of it. Plague Inc., the game where players are usually the ones controlling and designing a virus as it mutates and spreads around the world with the main goal of wiping out humanity, is reversing course in a new DLC titled Plague Inc: The Cure. The expansion will task players with fighting a pandemic off instead of bringing one on, all while maintaining public trust. Sound familiar?
Announced in a blog post on the game's Steam page, Plague Inc: The Cure will be free for all owners of Plague Inc: Evolved, that is, until Covid-19 is under control. So in all likeliness, players who jump in now should have free access to this DLC for time enough to get their fill. The DLC was developed in partnership with "world health and infectious disease experts from all over the world" to create a game that mimics real life. Players looking for some escapism can look elsewhere, for Plague Inc. the world and everything going on in it is extremely relevant.
Control the virus
As if keeping a pandemic under control wasn't enough, the latest DLC for Plague Inc. will also throw some extra challenges at players. They will also have to "balance social, economic and global health factors in order to keep the disease under control." To really nail the realism factor in this simulation, developer Ndemic Creations worked with CEPI, an international coalition working on an accelerated vaccine for Covid-19, as well as other diseases.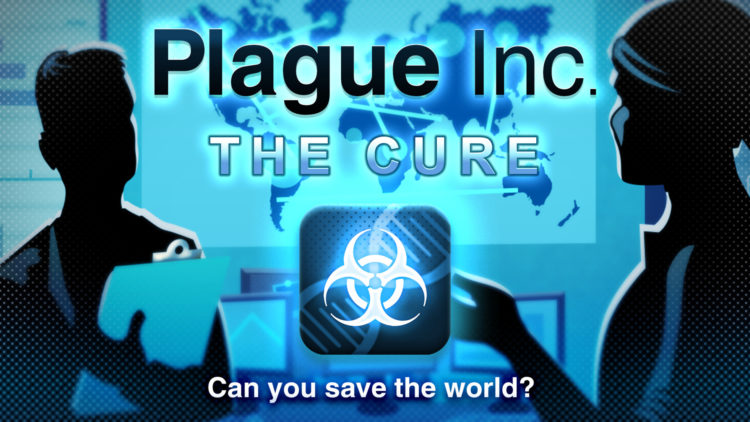 The game has even received the mark of approval from Richard Hatchett, the CEO of CEPI. "Plague Inc: The Cure encapsulates the complexities of a global pandemic response and highlights how crucial international collaboration is needed to address such a threat," said Hatchett.
A release date for the DLC hasn't been determined yet, but information on that will be available in the coming weeks.