Certainly nothing beats free, and Predator: Hunting Grounds knows it. The game will have a free trial next month, from March 27 at 5 p.m. PST through March 29 at 11:59 p.m. PST. Those who want to enjoy the Predator: Hunting Grounds free weekend trial can do so through Epic Game Store. Additionally, if you have a friend with a PS4, you'll both be able to play together as cross-play will be supported. Accessing this event is fairly simple and only requires players to download the free trial from the Epic Game Store once it becomes available.
Since the game hasn't officially launched, this will serve as a first dive into Predator: Hunting Grounds. The developer behind this title, IllFonic, demoed the game at several gaming events during 2019. Now, IllFonic is ready to showcase the current state of the game to a broader audience next month.
What to expect from Predator: Hunting Grounds' free weekend trial
Players will be able to take the role of the fierce Predator while playing solo during this event. As well, the option of teaming up online with a Fireteam of three to defeat the infamous Predator will also be available. The core mechanic of the game focuses on this asymmetrical battle. Although, Predator won't be the only enemy players need to worry about. In addition, plenty of AI opponents will try to take out the already endangered squad. Fortunately, an arsenal will be at the disposal of the defending team.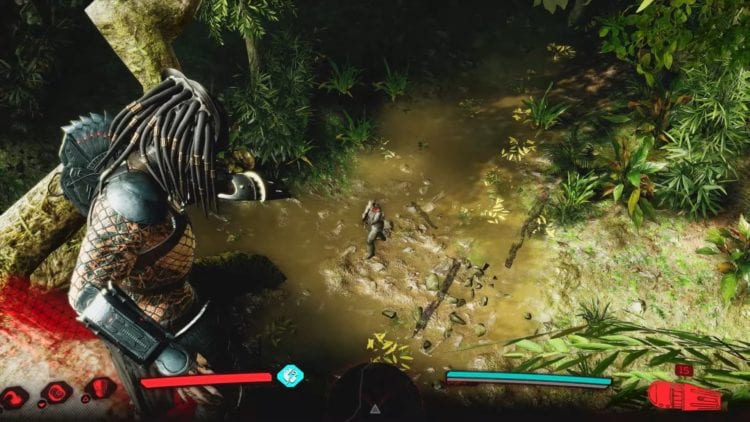 During Predator: Hunting Grounds' free weekend trial, each match begins with a Fireteam landing on a map with a mission assignment. The pace slowly builds up as your team needs to face and defeat AI opponents to carry out the mission at hand. At an unexpected moment in the match, Predator will join the fray and ramp up the action even further. The idea behind this mechanic is to keep the same thrill Predator had in the movie and translate that into the game. Thus, Predator will prove as dangerous as ever with its arrows and deadly melee attacks.
It seems Predators: Hunting Grounds aims to offer plenty of routes and tactics to choose from. For instance, the squad can choose to either flee or face Predator. Players can also choose to unite and face the menace together or divide and cover more ground. Hopefully, this will keep things fresh even after many rounds. If you want to test this theory for yourself, you can do so during Predator: Hunting Grounds' free trial next month.