Joel Mayer Productions has just released a teaser trailer for Purgatory, a horror adventure game that could turn into a hidden gem. Having a limited budget and only a few hands working on a game might sound like a disadvantage – and, in some ways, it certainly is. But when game developers have limits, they're forced to be more creative. And that can lead to better ideas, better stories, and better games.
Watching the Purgatory teaser trailer is like seeing the ghost of gaming past. But the simple pixel art doesn't look outdated; rather, it looks like a fresh take on a classic style. And that's exactly what it's got: style.
Going to hell
You play Alex, a new student at a fancy school in the Swiss Alps. A night out takes a turn for the worst when your car spins off the road. When you wake, it's just you and the spookiest pixel forest you've ever seen. You side-scroll your way to a mansion in the woods to try and locate your friends, but what you find might instead turn out to be a piece of hell.
As you confront the cast of interesting and often dangerous characters, you'll uncover the unsettling past of the mansion and its former inhabitants. In Purgatory, danger is your constant companion, and it lurks in every room. But you'll also discover that Alex has some demons of her own.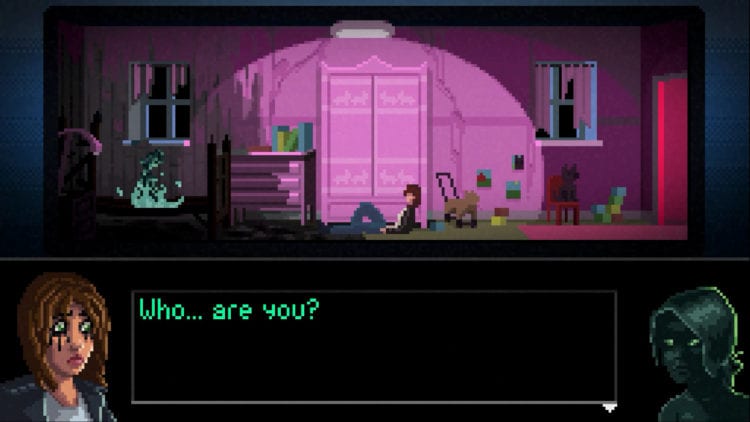 In a move that's very reminiscent of older games, you'll have nothing but your wits and three inventory slots to aid you in your quest to escape the mansion. Imagine only being able to carry three items in a modern game – many characters would never survive. You'll also have your most loyal companion: your mobile phone and its flashlight. A light in the dark sounds like a good idea until you see what it illuminates.