PC gamers can now stream their favorite titles to an iPhone, iPad, and iPod Touch thanks to Rainway. The company introduced a new app beta for iOS on Monday. You'll have to act quickly, however, as the number of spots available to participate in Rainway's test drive is limited.
Stream your PC games for free
Rainway arrived as a beta in January 2018 and graduated to a full game streaming service a year later. It requires the free Rainway Dashboard client installed and running on your Windows 10 gaming rig. Here are the system requirements:
Minimum

Recommended

CPU:

Intel Core i3-4340
AMD FX-6300

Intel Core i5-7600K
AMD Ryzen 5 1600

GPU:

GeForce GTX 660 (2 GB)
Radeon HD 7950 (2 GB)

GeForce GTX 1060 (6GB)
Radeon RX 570

Memory:

4GB

8GB

Storage:

4GB

4GB

OS:

Windows 10 64-bit

Windows 10 64-bit

DirectX:

Version 11

DirectX 12

Network:

7Mbps upload
(720p @ 60FPS)

15Mbps upload
(1080p @ 60FPS)
With Dashboard on your PC, you'll see all games locally installed via Steam, Origin, Battle.net, GOG. Uplay, Itchio, and Bethesda.net. In turn, you can stream these games to web browsers – even on the Nintendo Switch – or through dedicated apps. Rainway currently provides a dedicated app for the Xbox One while versions for the Nintendo Switch, PlayStation 4, and Android are on the way.
"We've always aimed to set the standard. It started by building the fastest, most versatile video encoding pipeline, capable of producing a Full HD stream in as low as 2 ms per frame," Rainway co-founder and CEO Andrew Sampson said on Monday. "Then, we created an amazing user experience that allows users to start playing a game in seconds."
Rainway dubs that pipeline as "Quantum," a cross-platform "real-time video presentation framework." According to Sampson, it processes and renders game streams at over 500 frames per second. That translates to low latency no matter the client-side device.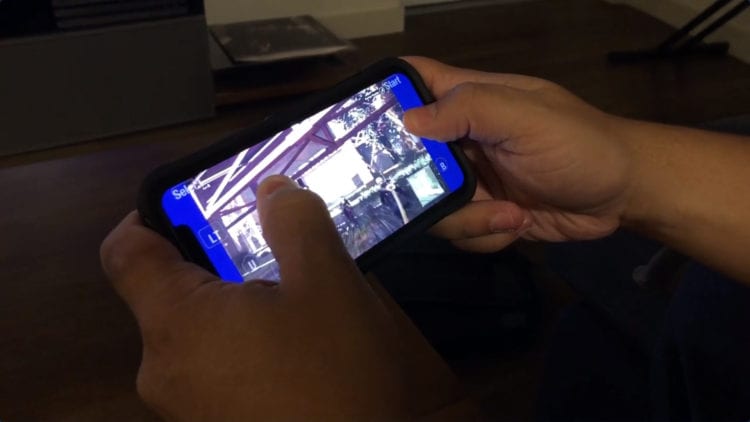 Of course, streaming your favorite PC games to the iPhone or iPod Touch seems rather silly, right? After all, the screens are small compared to desktop displays. On the other hand, the built-in touch controls should feel like those of any other mobile game despite the underlying content.
But here's the kicker: The latest iOS beta supports the Xbox One and PlayStation 4 controllers via Bluetooth. Install Rainway on an iPad and your streaming PC games should feel like a console-like experience from anywhere.
To test the new Rainway app beta for iOS, head over to the signup page. You're required to enter an Apple ID, install TestFlight, and enter a code supplied by Rainway to receive the beta app. Again, slots in the beta program are limited!