The team at Red Barrels (or rather, Red BOO-rrels as they're calling themselves for Halloween) has been quite busy. Outlast II, the latest in its horror franchise, has been a hit since release. And it may not be done with the series just yet. Over on its Twitter account, the developer hinted at what could be coming next. It shows an image of two hands holding each other, with the words "Where freedom ends," underneath. Check out the image from the tweet below.
Announcement coming soon. pic.twitter.com/oZIKMCFHLp

— Red Barrels (@TheRedBarrels) October 31, 2019
Is it a new Outlast?
Red Barrels confirmed that an announcement would come soon but didn't give a specific date. But taking a close look at the picture, it could very well be Outlast-related. The picture above shows a grimy, green-gray style, and as you can see from the Outlast II image below, the color schemes match up pretty closely.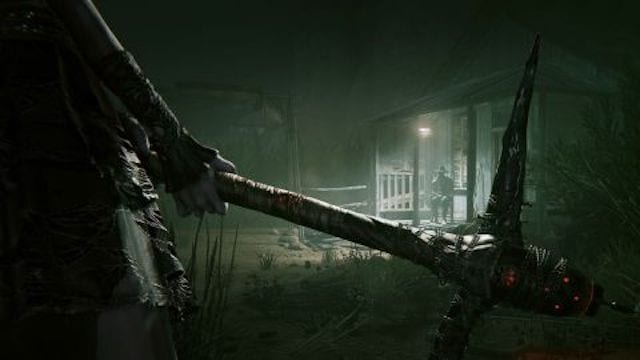 The developer did note in a Facebook post back in 2017 that a third chapter of Outlast could release. "We will, at some point, make an Outlast 3 and answers will be given," it explained at the time. But then, later on in the post, it explained they had plans to develop something else first. "It won't be a sequel to Outlast or Outlast 2, but it will be a distinct experience set in the Outlast universe."
So the real question is… what is it? Well, this is Red Barrels we're talking about, so even if it is an Outlast spin-off or something entirely new, it'll be an intriguing experience all the same. And with the message "Where freedom ends," the company looks to be quite serious about it.
Some speculate whether the numbers on the wrist of the lower arm, which read "MK-329" followed by some unreadable digits, could mean something. We'll see what unfolds over the next few weeks. But nothing wrong with a little intrigue during Halloween, right?