Red Dead Redemption 2 preorders have opened on PC via the Rockstar Games Launcher, which has also given us the system specs a wee bit earlier than expected.
It turns out that you might not actually need too powerful a system if you want to be a rootin'-tootin' cowboy on PC. The biggest sticking point is likely to be the whopping 150 GB of hard drive space required, although "recommended" specs are always a bit nebulous. We have no idea what graphical settings and frame rate are recommended, after all.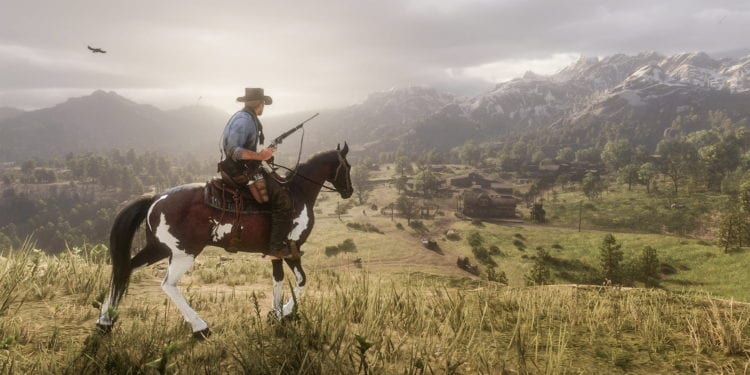 Red Dead Redemption 2 PC specs
Minimum:
OS: Windows 7 – Service Pack 1 (6.1.7601)
Processor: Intel Core i5-2500K / AMD FX-6300
Memory: 8GB
Graphics Card: Nvidia GeForce GTX 770 2GB / AMD Radeon R9 280 3GB
HDD Space: 150GB
Recommended:
OS: Windows 10 – April 2018 Update (v1803)
Processor: Intel Core i7-4770K / AMD Ryzen 5 1500X
Memory: 12GB
Graphics Card: Nvidia GeForce GTX 1060 8MB / AMD Radeon FX 480 4GB
HDD Space: 150 GB
If Red Dead Redemption 2 follows in the footsteps of Grand Theft Auto V, then I daresay we can expect some graphical settings that require significantly higher than this. As a reminder, the recommended specs for GTAV suggested a GTX 660. It was certainly playable, but if you wanted it to look lovely and shiny and run at 60 FPS, you needed something with a little more grunt.
Red Dead Redemption 2 was announced for PC a few short days ago, with the release date scheduled for Nov 5. You can see all of the preorder bonuses and the like in that link. Right now it's only available for pre-purchase on the Rockstar Games Launcher, although preorders will open up on other digital storefronts on Oct 23. A Steam release will happen sometime in December.
We're expecting more info on Red Dead Redemption 2 PC later today, including the first PC screenshots. (All screenshots used in this article are from the console version.) Again, if GTAV is any indication, I suspect it's going to look lovely on PC.