You know what I love? Short, misspelled words in all caps. Imagine my joy when I realized that REKT! is coming out in just four days! The game was developed by the good folks at Little Chicken Game Company, who I'm assuming are not actual little chickens, nor do they have a little chicken around the office. It's described as a stunt-filled, arcade game set in a "retro arena" where players will be drifting, jumping, and pulling off all kinds of totally tubular stunts, all while aiming to reach the top of the vaunted Global Leaderboards! Do you have the gumption? The tenacity? The unrelenting thirst for whatever it is that this game offers to claw your way to the top?! There's only two or three ways to find out!
Are you ready to get REKT!?
Come one, come all, and take a look under REKT!'s hood! The game is said to be inspired by classics such as the much-loved Hawk Named Tony games, as well as whatever Rush is. I'm assuming that's a game and not the seminal prog-rock group that defined the concept album for so many people in the 70s. Gameplay takes place via short sessions and sees players stunting and tricking to rack up ridiculous scores that impress not only their friends, but any nearby family pets! RADICAL! Doing well in the game's challenges will unlock new arenas, new customizations, and, yes, even new cars. If that doesn't sound good to you then I don't know what will! (The answer is cake, because everybody likes that.)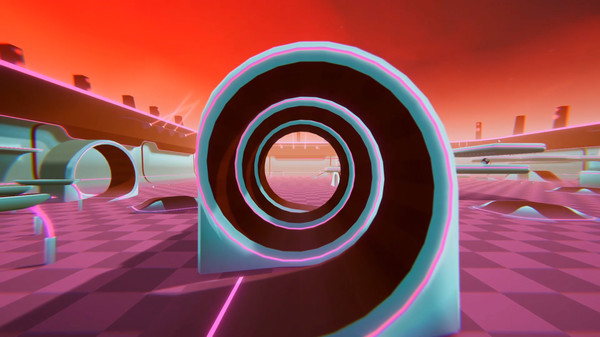 And if you're a trickhound like your neighbor's Corgi, you'll really dig what REKT! allows you to pull off. It's got all the greats: barrel rolls, aerial flips, loop grinds, alimony. Everything a player would need to really stick it to the man! Are you a bad enough dude/dudette to smash those leaderboards, or are you going to be the one who gets REKT!? Hop on over to Steam and find out in, like, half a week or so!