Publisher Deck13 and developer Monolith of Minds have just announced a free content update for Resolutiion. The fast-paced 2D action-adventure was only released in May, but the teaser trailer for Resolutiion's Red Plains update reveals that the new content will arrive sometime this month. The Red Plains will continue to expand the world of Resolutiion and build-up to the finale.
Seeing red
The Red Plains update for Resolutiion will see players reprise their role as the scribe-turned-assassin and ascend to the Red Plains. It sounds like things are only going to get weirder as you explore this new area. We're told memories drift through the fractured skies. I suspect that's not metaphorical, and players will be able to physically see memories floating in the air. Dead astronauts will follow along with the memories, of which we're told are from the future.
The new zone in Resolutiion, the Red Plains, is packed with numerous new enemies for constant combat. There are also some new friends to encounter and a mysterious host who will guide you through the Queen's Gauntlet and into the Singularity.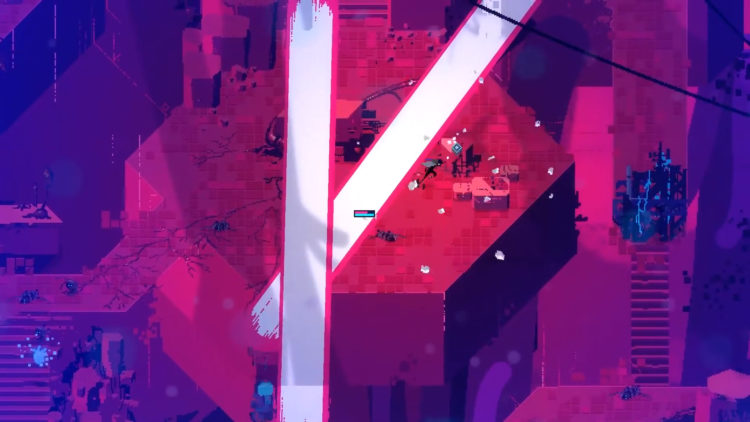 Resolutiion in focus
For those who haven't played Resolutiion, know that you play as an old killer exploring a strange, cyberpunk future. No one seems to know how the world got to where it is, so you're charged with finding out. You're accompanied by a curious AI as you pursue your mission to piece together the past.
Resolutiion prides itself on its layered storytelling, rewarding exploration, and punishing combat. It also prides itself on its dirty jokes. Our preview of the game doesn't quite see eye-to-eye with that description of Resolution. However, it's necessary to note that Martynas only experienced a slice of the game and a lot of the context wasn't present.
If you'd like to dive into the pixelated cyberpunk future of Resolutiion and the free Red Plains update, you can purchase the game for PC through Steam or GOG. It will cost you $19.99 USD on both platforms.