No, we still don't know what the hell Rocksteady Studios has been working on these last few years. And no, it's not a Superman game, and it most likely has nothing to do with Batman. However, it appears the team behind the stellar Batman Arkham games is getting prepped to announce its next release — which is none too soon if you ask me.
According to job postings at Rocksteady's website, the company is getting ready to pull the lid off its next game. There are two postings, one for a Promo Artist and another for a Lead Brand Artist. With the former, Rocksteady is looking for talent to set the stage for a "global marketing campaign for a very high profile, triple-A game franchise." Meanwhile, the Lead Brand Artist is set to make "world-class marketing materials for an exciting AAA game."
The thought of Rocksteady gearing up for a "high profile" game is certainly enticing. After all, the company rocked the world with its excellent take on the Batman property. The Arkham games were much loved by comic book and action fans alike. So, anything Rocksteady announces should have plenty of people excited. What that game is, however, is anyone's guess. With the rumors flying around the studio lately, such as the aforementioned Superman gossip, there's a good chance we'll see something related to the DC universe.
However, there is a certain word I'd like to cherry pick from the Promo Artist listing. The posting mentions not just a singular game, but a "triple-A game franchise." Rocksteady isn't just going to fire off a singular game; this marketing campaign will center around a series to last multiple iterations.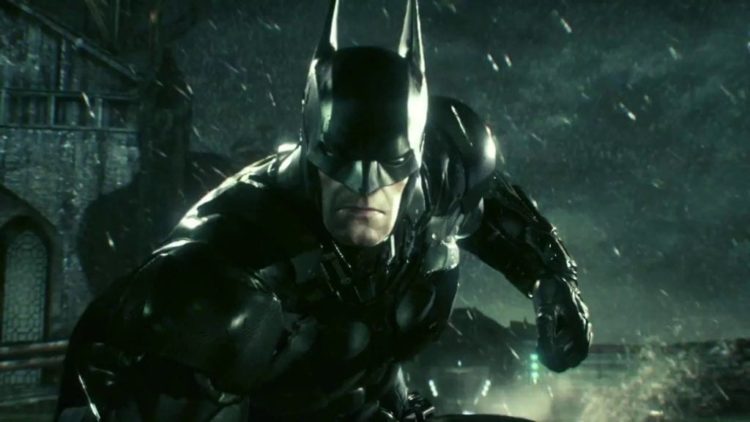 Don't Believe Everything You See
To reiterate, the game probably won't be another inclusion of the Arkham series (no matter how much we beg). The future of that franchise is unknown for the most part — even though it had a fairly clear ending in Arkham Knight. Still, it was an exceptional series; it makes sense that people are still talking about it four years after its conclusion.
However, it's important that we don't take every rumor we hear literally. Earlier in the month, Batman: Arkham Crisis was supposedly "leaked" by a playtester working with Warner Bros. Promising a map 1.7 times the size of GTA V and a day/night cycle, I quickly surmised that the load of it was, well, a load. Despite the evidence that Warner Bros. Montreal may be working on a new Batman game, it's best not to believe everything we read. At least, not until something more official comes our way.
Regardless of whatever Rocksteady is working on, there is some comfort in the fact that we should know soon. How soon? Well, that is the question. I'm not experienced in global marketing campaigns, but I would assume they take time to get ready. But with Rocksteady hiring right now, there's a high chance we'll see an announcement this year, maybe even during E3 in June.