Roger Craig Smith is one of the most prolific voice actors working today. However, chances are, unless you pay attention to the world of voice acting, you probably haven't heard of him. But you have likely heard him. While not a household name among gamers like Nolan North or Troy Baker, he has voiced a number of characters that have a huge pop culture presence. Smith has voiced Chris Redfield in every Resident Evil title from Resident Evil 5 until Resident Evil 6, and Mirage in Apex Legends. If that isn't big time enough for you, he has also voiced Captain America and Batman on numerous occasions, as well as Ezio in the Assassin's Creed franchise. The one role Roger Craig Smith will most likely always be known for though, is Sonic the Hedgehog.
Roger Craig Smith has been the voice of Sonic since Sonic Colors in 2010. Today, he is recognized as the voice of "modern" Sonic. However, it seems that will no longer be the case. Earlier today on January 28, Smith tweeted:"10 years was an amazing run. Onward to new zones," clearly hinting the end of his Sonic tenure.
The tweet was also accompanied by a broken blue heart. Did something happen between him and Sega? It's hard to say. Of course, it is just as likely that the split was amicable and he is sad to let the part go. After all, if you enjoy doing something for 10 years, you'll be sad to leave it behind.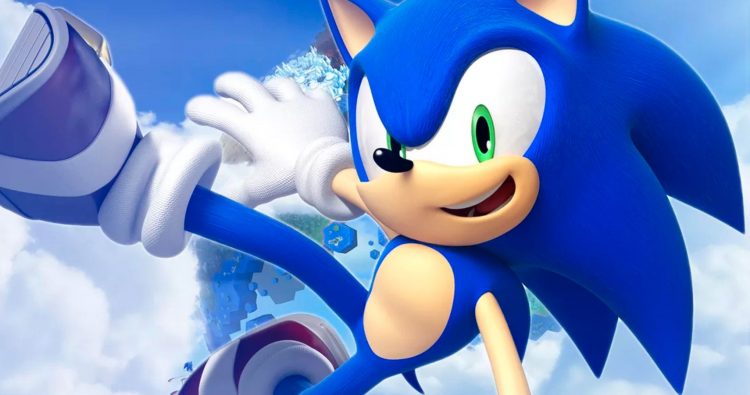 No slowing down for Roger
Sadly, it doesn't appear that Smith will be reprising his role as Chris "I am made of potatoes" Redfield in Resident Evil Village. Most of the voice actors in the game have not been credited yet, but it still seems unlikely as it is a direct sequel to Resident Evil 7. Don't worry though, I am sure Smith won't be short on work in the meantime. Talented people are rarely not busy. We wish him the best of luck in his future endeavors.
It's unclear as to who will voice the Hedgehog with attitude next. The most obvious guess would be Ben Schwartz, who voiced him in last year's surprisingly good feature film. Schwartz already has a lot of experience voice acting, even before playing Sonic, so he would be a natural fit. A sequel to the Sonic movie is planned for next year, but right now what role he has with Sonic afterward is anyone's guess.