Last month at the New Game+ Expo stream, which showcased announcements and news for tons of Japanese developed games, we got an interesting reveal from SNK. The developer of such popular fighting games as The King of Fighters and Fatal Fury announced that last year's Samurai Shodown would be receiving a new DLC character. A fighting game getting a new DLC character isn't particularly earth-shattering news, but it was who this character was that caused many to scratch their heads.
Gongsun Li from the insanely popular mobile game Honor of Kings is a free Samurai Shodown DLC character. It makes sense, since Tencent has an invested interest in SNK like they do in basically everything in the video game market. Gongsun Li will be available for free next week on August 5.
One of now two surprising crossovers
The character Warden from Ubisoft's For Honor was the last reveal for Samurai Shodown, and it was equally as surprising. Warden has been out in the game for a month now, and not many expected a lot coming from SNK about the game anytime soon. Especially now that it was announced that there would be a "Japanese Fighting Game Roundtable" featuring Japan's most prolific fighting game developers. Representatives from Capcom, Arc System Works, Bandai Namco, SNK, and more are all slated to attend.
Since the cancellation of events like EVO, fans have been wondering what became of all the announcements that were slated for that event. EVO is basically like fighting game E3, or it was, anyway. Since there were zero fighting game announcements at any of the various streaming events that have taken place this summer, it looked like this roundtable stream would be where all this information would be revealed. So fans definitely weren't expecting a new character trailer two days before the event.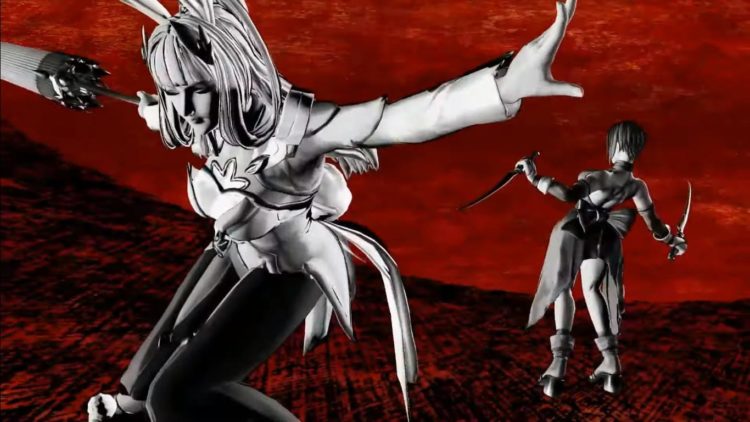 What's next for SNK?
It is unknown what SNK will announce at the roundtable. Maybe it will be more news for Samurai Shodown, or if it will, hopefully, finally announce some news on King of Fighters XV. That was announced at last year's EVO with just a logo, and nothing else from the game has been seen since.