Sniper: Ghost Warrior is one of those persistent FPS series eeking out an existence in the shadow of such AAA titles as Call of Duty. And now we know when the latest installment, called Sniper: Ghost Warrior Contracts, is coming out.
Today, publisher CI Games announced that Sniper: Ghost Warrior Contracts (try to say it three times fast) will launch on Nov 22. There is also an announcement trailer to go with it. It doesn't reveal much in the way of new stuff, but it does layer some mysticism on our protagonist, the Seeker, with the help of liberally-applied phrases from the Bible:
Unlike some of the previous installments of the series, Sniper: Ghost Warrior Contracts will not take place in open-world maps. Instead, you can expect the game to be separated into several sandbox scenarios, each giving you a multitude of ways to approach (and presumably snipe) your target. Think of it as a Hitman game that replaced disguises with an extreme fondness for bullet cam that can almost rival that of Sniper Elite.
Oh! We're going to Siberia
Sniper: Ghost Warrior Contracts will take place in snowy Siberia (as opposed to the muddy, mosquito-infested Siberia you might have experienced in Spintires). There, the Seeker, a hired assassin, will be seeking out his targets. You'll traverse harsh mountainscapes, arctic forests, and amazing hidden Soviet bases (obviously newly returned to functionality) to get at whatever baddies have decided to use them for their nefarious deeds.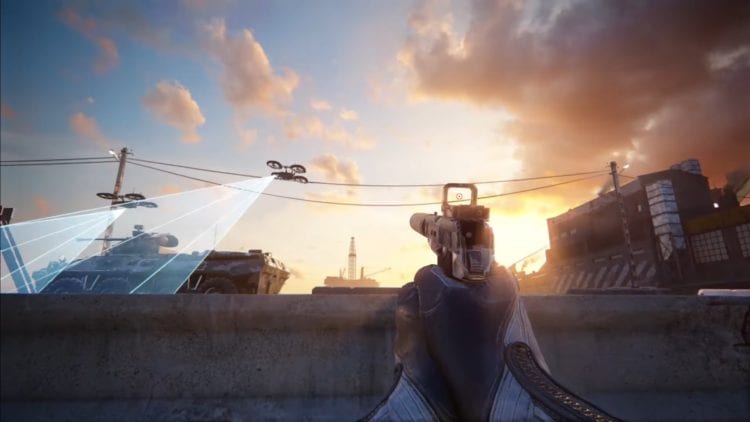 However, you won't be alone. There will be another sniper running around the map, probably causing havoc and ruining your plans as they seek their own contract. As we've seen in the teaser trailer, the Seeker is wearing a fancy, multifaceted techno-future mask, so we can expect the story to be at least Deus Ex: Human Revolution levels of silly.
Among the new tools in your arsenal comes the enemy tagging feature we all know so well from Far Cry games. And since Sniper: Ghost Warrior Contracts is an FPS being made in 2019, the players will able to use drones and remote turrets to even the field too. Here's where replayability comes in: completing assignments in various ways will give you more funds to improve the Seeker between missions.
As said, Sniper: Ghost Warrior Contracts will be coming out on Nov 22.