A new community update from the team on Star Wars Battlefront II shows some of the new additions coming to the game. After a long time being requested by fans, Droidekas will be making their debut in Battlefront II. In addition to that will be the Tx-130 heavy tank. There are also a couple of small character additions coming in the update. These changes should be live early next week.
Check out the developer update below!
Send in the Droidekas
The Droidekas, the iconic foes first seen in The Phantom Menace, will finally make their way into the game as part of the upcoming Star Wars Battlefront II update. They don't move quickly while walking, but they can make their way across the battlefield much faster while rolling. The Droidekas come equipped with a pair of twin blasters that are able to shoot lasers at a high rate of fire. One of the most menacing features of this particular droid is its ability to put up a shield that is nearly impenetrable. Players will be able to activate this shield in battle, but it will cause their lasers to fire at a noticeably slower speed.
TX-130
A new addition to the Galactic Republic's arsenal comes in the form of the TX-130 tank. It comes with your standard heavy vehicle set up. The primary weapon fires lasers while the secondary shoots a bombardment of rockets at your target. The TX-130 should help balance the battles during the game's larger-scale matches.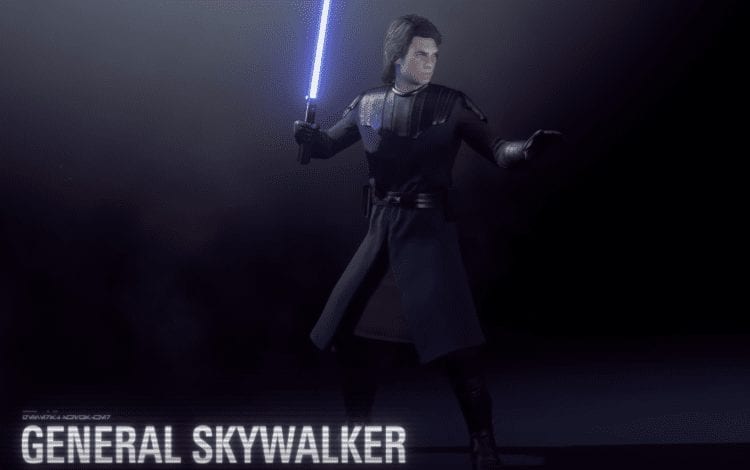 Extra changes coming in the Star Wars Battlefront II update
There are a few other additions coming to Star Wars Battlefront II as part of the next patch:
Anakin will now have his General Skywalker outfit from The Clone Wars (seen above).
The clone army will be receiving two new troops: the 212th Recon Division and the 41st Scout Batallion units.
Capital Ships will take position over Naboo for Capital Supremacy.
Do these additions have you ready to roll back into Star Wars Battlefront II? Will you try the Tx-130, the Droidekas, or something else first when the update is live? Let us know in the comments below!
[Source: EA via YouTube]