Eric Barone, more commonly known as ConcernedApe, just dropped a whole bunch of details on the upcoming Stardew Valley 1.4 update, including the PC release date. The update, dubbed the "everything" update by developer ConcernedApe, will be making a lot of quality-of-life improvements, bringing fishing to the valley and giving players meaningful things to do post-marriage and kids.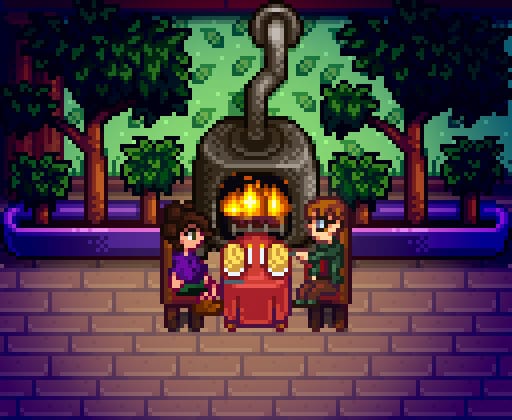 The lay of the land
In his latest post on the Stardew Valley website, ConcernedApe says that the free 1.4 update is going to add a large variety of things to do, polish out lingering bugs, and tidy up the controls for smoother gameplay. He said, "Content-wise, nearly every aspect of the game has been expanded or improved upon in some way," from giving value to previously worthless items to adding more endgame content.
For example, Wild Bait now gives a chance to catch double fish. And for endgame content, every spouse now has a unique 14-heart event after marriage.
Additionally, PC players can now take stunning screenshots of their entire farm. I could see these screenshots being turned into PC wallpapers or event prints to be displayed at home. It might be nice to add a way to display the name of your farm or, at least, a little bit of information. Either way, beautifying your farm in Stardew Valley is going to be more important than ever.
Stop, collaborate, and listen
The Stardew Valley 1.4 update is the first time ConcernedApe has worked with other people to create new content for the game. He has formed a small team (himself plus one other person) and he mentioned another person, presumably a freelancer or consultant, also helped with programming and the technical side of things.
ConcernedApe has previously mentioned that he likes working alone to ensure he delivers exactly what he wants to players. But I think collaborating can result in fresh ideas and insights into the game that he wouldn't see working alone. As Stardew Valley progresses towards whatever the future holds for it, I think many hands will make lighter work, but also more interesting work. And that's great for the players.
The Stardew Valley 1.4 update is coming to PC on November 26. If you don't own the game yet, you can purchase it through Steam. If you're already a fan, there's a bunch of new merchandise for you to pick up. Sanshee has a new Abigail plush and some pins. The Yetee has some new T-shirts. And, finally, Fangamer will be getting some new Stardew Valley items, likely on November 22.